School Nurses
School Nursing is a specialized practice of professional nursing that advances the well-being, academic success, and life-long achievement of students. Goshen Community Schools provides a school nurse in each building in the corporation ensuring that health services are provided to benefit the health and success of all students.
The goal of the School Nurse is to promote a safe and healthy community in which students will be encouraged to become lifelong learners, self-managers, and self-advocates for their health and education.
Coordinated School Health
Goshen Community Schools employs a coordinated school health program to help ensure the mental and physical health and wellness of students, staff, and the Goshen community. We have recently approved an updated Wellness Policy based on the Whole School, Whole Community, Whole Child Model (WSCC) as established by ASCD and the CDC.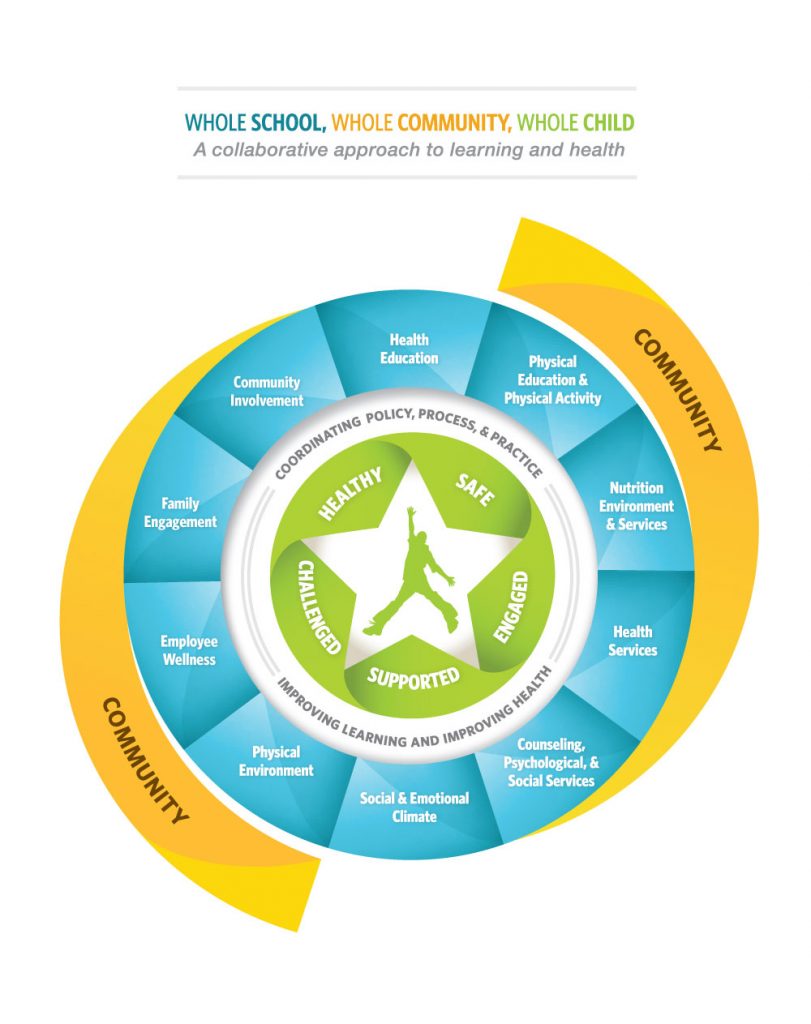 Goshen Community School's Coordinated School Health Committee supports student achievement by implementing this model to promote student and staff health, safety, and wellness.
The Coordinated School Health Committee meets every other month to create, implement, monitor and evaluate wellness initiatives throughout our schools.
Healthy kids make better students. Better students make healthy communities.
Click here for more information on health-related resources in our community