Goshen Schools Esports
Contact Information
Mark Perry – mperry@goshenschools.org
Locations:
GIS after school on Thursday
GJHS after school on Thursday
GHS after school Monday and Wednesday
Esports is available for students in grades 5-12. 
What are Esports
Esports, or "electronic sports", takes video gaming to another level with organized competitive gameplay between two teams, governed by its own strict set of rules and guidelines. Contrary to common perception, esports is not simply a phenomenon occurring in the basements of unemployed twenty-somethings. Esports has become a booming industry globally, investable, and growing exponentially, with over 400 million fans and regularly selling out arenas all around the world.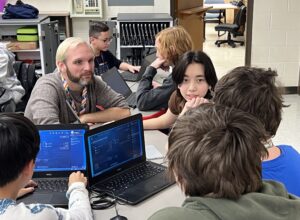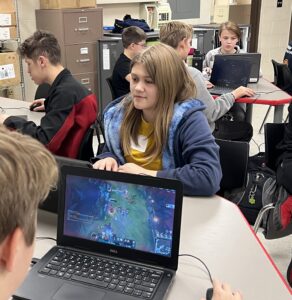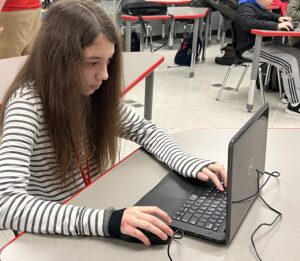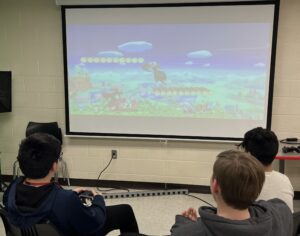 The Goshen Community Schools Esports program started in 2017 with the goal of giving students an opportunity to participate in an after-school program that offers similar benefits to traditional sports.
Esports are similar to traditional sports, but with one major difference: the games are video games. Just as with a football or volleyball team, esports programs require tryouts, daily practice sessions, team captains, and solid academic standing. Esports has transformed online gaming into a spectator sport where skilled gamers compete in the same manner as traditional sports (i.e.: baseball, basketball, and football). With millions of fans from all over the world, spectators can watch online or in person. The experience is similar to a professional sporting event except that video gamers compete against each other in a virtual environment. Just as viewers of traditional sports are dedicated to their favorite players and teams, the fan base for esports is highly engaged. When kids aren't playing games themselves, they are spectators, gleaning new skills and thrilled in the excitement as they watch elite global players compete in high-stakes tournaments.
Esports has been on the rise in the last 5 years, growing from small group competitions to international tournaments. As of 2021, there are 151 colleges that offer full or partial scholarships to Esports athletes. Currently, there are nearly 150 GCS students participating in the Esports program. Goshen High School, Goshen Junior High, and Goshen Intermediate School provide esports to students using Switch Console and Laptop computers.  We currently offer SuperSmash, League of Legends, Rocket League, and Minecraft gaming with plans to grow in the next few years.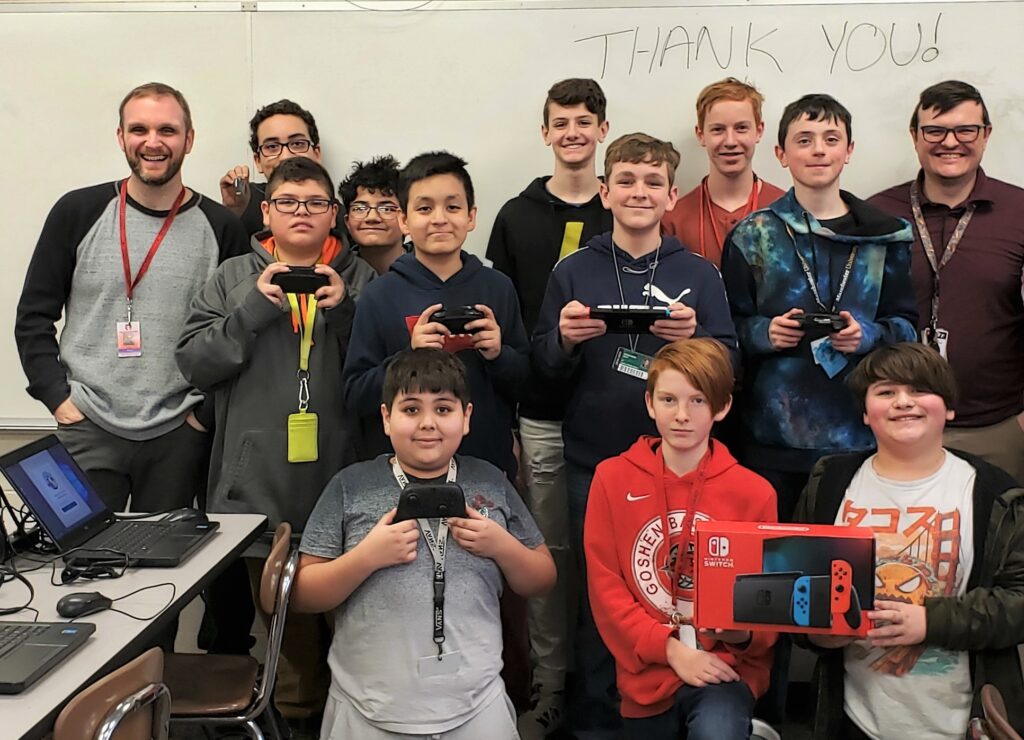 Benefits of Esports in Education
A well-implemented esports program can promote student engagement, college recruitment, and retention by blending online and offline campus experi­ences–which ultimately prepares students for future careers.
Participation: More than 80% of esports teams are made up of students who had never participated in extra-curricular activities prior to esports, giving the untraditional student-athlete the opportunity to experience leadership, sportsmanship, teamwork, social skills, and pride through athletic competition.
Attendance: Esports student-athletes attendance significantly improves as they feel more connected and look forward to going to school.
Academic Performance: Esports participation has the capability to change a student's entire academic trajectory, helping to increase their GPA by an average of 1.7 points.
Teamwork: Through deepened levels of interaction, cooperative learning, and working in groups, participants learn to communicate and work more effectively with others.
Sense of Community: The inclusiveness and accessibility of esports allow students to come together over a common passion while providing access to positive adult mentors. Gaming can be an isolating pastime.  When students join a school esports team, it becomes a social experience.
Coursework Alignment: Game Design, Graphic and Multimedia Design, Technological Communication, and Cybersecurity programs align with an esports curriculum.
Real-World Experience: Students spend hours analyzing data, game statistics, and strategies, providing real-world experience and application for in-demand job skills—the same attributes colleges and employers are looking for in high school graduates.
Tomorrow's Workforce: Prepares students for jobs in the business of esports including but limited to sports sales, sports marketing, public relations, and social media, event and tournament management, account management, broadcasting, coaching, and video editing.
Continued Education
Esports programs and scholarships create a new viable path to college for those who may never have considered and/or could not afford higher education.