Food Services Department
Goshen Community Schools Food Services program provides breakfast, lunch, and snacks for educational facilities and programs in the greater Goshen area on a daily basis. Our program also provides free lunches to all children during the summer as part of the summer foods program.
News and Updates
NEW Free & Reduced Application and Lunch Money App
The 2023-2024 Free & Reduced Meal and Curricular Materials Rental application is available on July 1.
After June 30, 2023, you may register for a LINQ Connect account and have access to the following:
complete free & reduced meal assistance applications
make meal payments
link student accounts
access menus
track purchases and more!
The Free & Reduced assistance application applies to meal benefits and Curricular Material Rental fees.
LINQ CONNECT APP and Account Creation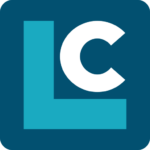 If you have a smart phone we recommended that you download the app.

Unpaid Balances from 2022-2023 School Year
Negative balances for the 2022-23 School Year have been zeroed out in your student's meal account and transferred to our collection agency, Kinum, Inc.  Letters regarding these balances will go out in early July.  Negative balances for 2022-2023 will no longer show on the student's account in the new system, LINQ Connect, and will only reflect balances for the 2023-2024 school year. Any payments made to our school buildings or on the new LinqConnect will be for the 2023-2024 Food Service year and will not be applied to your negative balance.
Payments toward this balance MUST be made to Central Office. PLEASE, include the Student's Name and ID Number with all communication.  Payments will be accepted as follows:
Mail to Goshen Community Schools, 613 E. Purl Street, Goshen, IN  46526
In person at the Administration Building, Finance Office at 613 E. Purl St. – may pay with cash, check, or card.  There will be a convenience fee when using a card.

Online after July 14

by clicking on the 2022-2023 Payments button.  These payments are made through Certified Payments and not through LINQ.  There will be a convenience fee for the online payment method. You will use the bureau code labeled 22-23 Food Service Payments.  More information will be available when this option becomes active.
General Information
What is direct certification?
Students who qualify for SNAP and TANF with the Family and Social Services Administration office will automatically qualify for free school meals and curricular material rental fees.  Once direct certification is complete, FSSA will notify the family explaining the benefits for the entire school year.
How does GCS know my student is directly certified?
GCS receives data from the state for students that are directly certified. However, parents should contact the Food Services Department at foodservices@goshenschools.org to ensure their school meal account is correct. Sometimes other household members are excluded from the data that GCS receives.
Do I have to apply for Free & Reduced assistance every year?
Yes, applications from the previous school year expire in September.

In order to continue to receive free or reduced prices on meals and CMR fees, families must complete a new application every year.  We ask that you complete the application in July.

Applications received

before

July 1 will not be effective for the current school year.
Current-school year applications will be available beginning July 1.
Households are encouraged to apply before the start of the school year to avoid unpaid meal charges. Students who are not approved for free or reduced-price meal benefits before the start of the school year will be classified as paid status and meal charges may begin to accumulate starting the first day of school. Meal charges accrued before the approval of a meal benefit application will be the responsibility of the household.
Who doesn't need to complete a Free & Reduced application?
You do NOT need to complete an application if you know your household does not qualify for meal benefits.
Please have money in your child's meal account on the first day of school.
May I apply later in the year if I have a change of circumstance that affects my income?
Yes, you may apply anytime during the school year if your income changes.
If I fill out a paper application, will my information be online?
Yes, when we receive paper applications, they get manually entered into LINQ Connect.
Is the online system secure?
Yes, by submitting your application online, it's CONVENIENT, SECURE, and WORRY-FREE! Not to mention, it saves our school money and decreases the amount of stored personally identifiable information (PII)
Is the online system available in other languages?
Yes, it's available in Spanish and many other languages.
Food Service Policies
Wellness Policy
You may view the current wellness policy as it applies to students' overall well-being and their ability to learn.
Lunch Line Policies
Offer Versus Serve (OvS) is a meal service method designed to reduce food waste and food costs in the National School Lunch Program and School Breakfast Program without jeopardizing the nutritional integrity of the meals served.
At lunch, schools must offer all five components (fruit, vegetables, grains, meat/meat alternates, fluid milk) and students must select at least three components, one of which is 1/2 cup of fruit and/or vegetable.
At breakfast, schools must offer at least four food items from three required components (fruit, grains, fluid milk) and students must select at least three food items, one of which is 1/2 cup of fruit and/or vegetable.
Students should always be allowed to take all of the components in full portion sizes if they choose. For more information about OvS check out the fact sheets linked below.
Offer Versus Serve Fact Sheet: Lunch
Offer Versus Serve Fact Sheet: Breakfast
Indiana Department of Education Disclaimer
In accordance with Federal civil rights law and U.S. Department of Agriculture (USDA) civil rights regulations and policies, the USDA, its Agencies, offices, employees, and institutions participating in or administering USDA programs are prohibited from discriminating based on race, color, national origin, sex, disability, age, or reprisal or retaliation for prior civil rights activity in any program or activity conducted or funded by USDA.
Persons with disabilities who require alternative means of communication for program information (e.g. Braille, large print, audiotape, American Sign Language, etc.), should contact the Agency (State or local) where they applied for benefits. Individuals who are deaf, hard of hearing or have speech disabilities may contact USDA through the Federal Relay Service at (800) 877-8339. Additionally, program information may be made available in languages other than English.
To file a program complaint of discrimination, complete the USDA Program Discrimination Complaint Form, (AD-3027) found online at: How to File a Complaint, and at any USDA office, or write a letter addressed to USDA and provide in the letter all of the information requested in the form. To request a copy of the complaint form, call (866) 632-9992. Submit your completed form or letter to USDA by:
U.S. Department of Agriculture
Office of the Assistant Secretary for Civil Rights
1400 Independence Avenue, SW
Washington, D.C. 20250-9410
Fax: (202) 690-7442 or Email: program.intake@usda.gov
This institution is an equal opportunity provider.