Dec. 11 Student & Staff Recognition
December 12, 2017 School Board recognition.
Indiana Soccer Coaches Association Recognition and Team Accomplishments:     
The boys soccer team won a Regional Championship this year and was NLC champs!
Lucas Bontreger set a single season goal scoring record and became the career leader in goals scored and assists. Lucas was named first team all-district, first team all-state and academic all-state.  He played in the state all-star game.
Manny Castillo was named Top Team Player!
Flavio Cruz was named 1st team all-district and played in the state all-star games.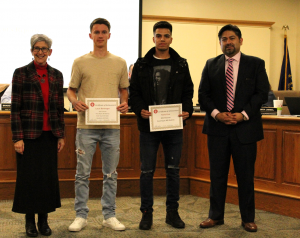 Lucas and Flavio
Jillian Kissinger was named 1st team all-district, played in the state all-star game, was named 3rd team all-state, and 1st team academic all-state.
Aniya Hartzler was named 2nd team all-district.
Aniya and Jill
All 5 players (Lucas Bontreger, Manny Castillo, Flavio Cruz, Jill Kissinger, and Aniya Hartzler) were also 1st team all NLC
IHSAA Exemplary Sportsmanship Award: Tyler Brinson
"Tyler Brinson of Goshen High School needs to be commended for his constant words of encouragement to his teammates and opponents when he played on defense. Our crew was very impressed with his actions and others can learn from his humble exemplary sportsmanship." (IHSAA quote from the officiating crew)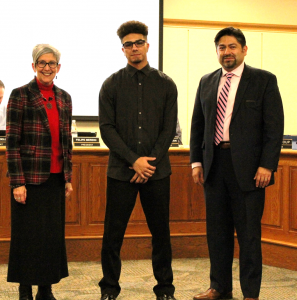 Tyler
Jan Desmarais-Morse, GMS School Counselor-ISCA School Counselor of the Year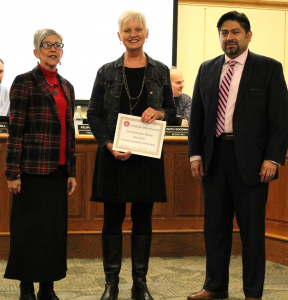 Jan
Congratulations to all of these worthy recipients!