PV Employee Rescues Family from House Fire
How amazing and selfless are GCS employees? They stop and rescue people from burning houses on their way to work!
Prairie View staff member Angie Schmucker was on her way to work on Tuesday when she was flagged down on CR 40. Angie joined several other Goshen residents who stopped to help when they saw a house on fire. Angie actually helped pull the people out of the fire, after breaking windows and breaking down a door.  As it turned out, one of the occupants who was rescued was the grandfather of another Prairie View staff member!  Even though she and the other rescuers could barely see because of all of the smoke, they made sure that everyone made it out of the house safely.  And then, Angie kept them (and their dog) warm in her car until the firefighters arrived.
Photos courtesy of the Goshen News.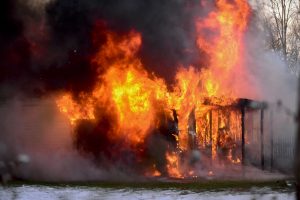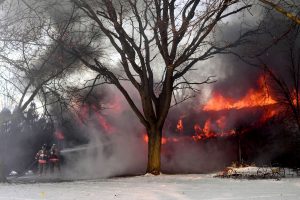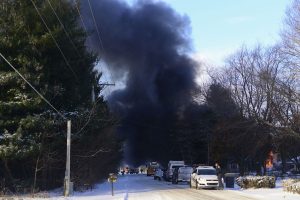 For the full Goshen News article, click on this link: http://www.goshennews.com/news/goshen-family-saved-from-burning-home/article_d6d6a7fc-df67-11e7-83ea-8f16e00a0a3b.html#utm_campaign=blox&utm_source=twitter&utm_medium=social
Thank you, Angie, for your concern and your heroic act of kindness for fellow Goshen residents!