GMS E3 Boys Create Furniture from Pallets
Last week Cheryl Mast from Amigo Centre, along with volunteers, led our Engaging, Empowering, and Equipping (E3) 8th grade participants in the annual pallet wood furniture project. The boys built the furniture pictured below in two, 2 hour sessions. They did an awesome job! They received some guidance and instruction with the power tools, but the guys did all of the work by themselves.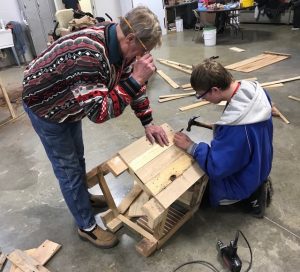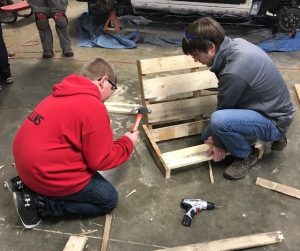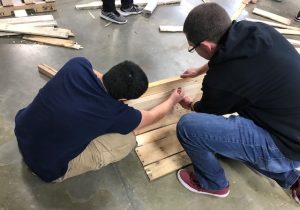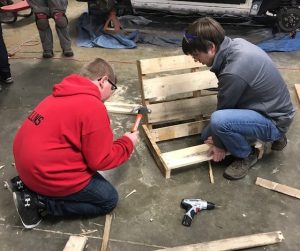 The final products: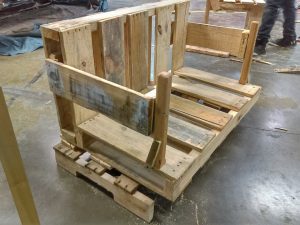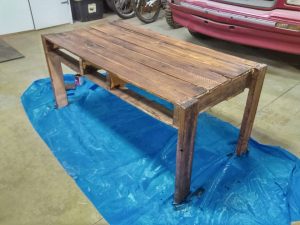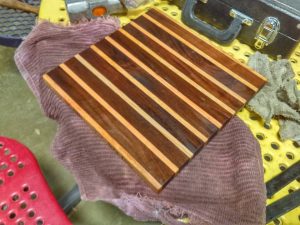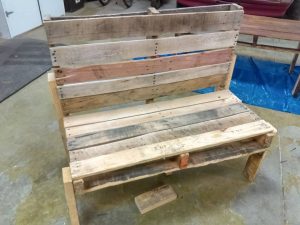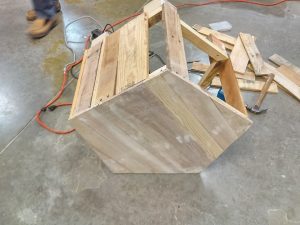 We think everything turned out pretty cool. Great work, guys!
If you want to learn more about the E3 program, just click on this link: http://www.amigocentre.org/e3—survival-skills-for-life.html