Chamberlain Elementary, along with their PTO, held their "Santa Shop" today for all Chamberlain students. The Santa Shop allows students to shop for affordable items for their family members and friends. The items for sale are mostly priced between $.25 and $4.00, with a few items listed up to $8.00. The items are set out by the PTO and are grouped according to their prices.
Students bring their own money and have envelopes on which they write the names of people they would like to buy gifts for, and the approximate amounts budgeted for each. Classes are then allowed time slots throughout the day to come and look at the items for sale, and to shop for their families and friends. Some popular items were marked with the words "World's Greatest Mom" (or Dad, or Grandma, etc…).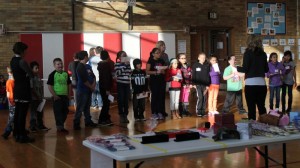 After selecting their items, students checked out with the cashier.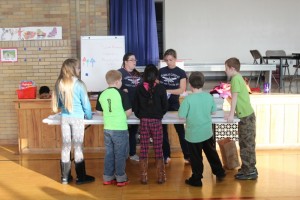 And lastly, they went to the gift wrapping station, where they could either wrap their gifts on their own, or get assistance from a parent volunteer.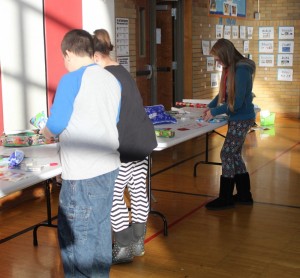 Thank you to the Chamberlain staff and PTO, for assisting students in their holiday shopping!