GMS 6th graders celebrated Arbor Day by planting a tree in honor of their class.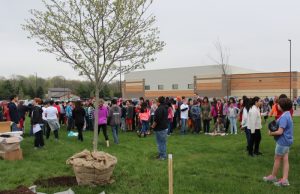 They planted a Hawthorn tree, with guidance from the city forester, Aaron Sawatsky Kingsley.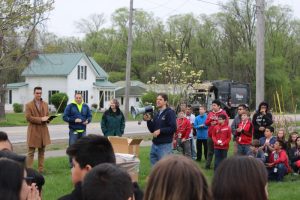 Mayor Jeremy Stutsman read a city proclamation for Arbor Day, and told the students he remembered planting a tree with his own 6th grade class.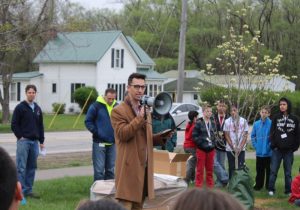 The tree was carefully rolled into the spot approved by NIPSCO, who also monetarily supported the tree planting.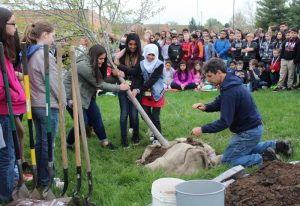 Once it was determined to be properly aligned, the students filled in the dirt.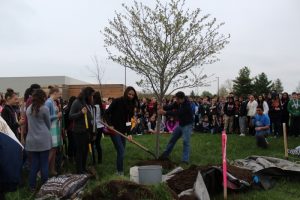 Thank you to all who participated in the GMS Arbor Day activity: Students from the class of 2022, Mayor Stutsman, Aaron Sawatsky Kingsley of Goshen Parks and Recreation, members of the Goshen Tree Board, GMS teacher Becci Hawkins who organized the activity, and GMS teachers and administrators.