Red Cross Blood Drive at GHS
The main gym at GHS was transformed today (4/24/15); instead of P.E. classes with students in action, there were reclining chairs and medical equipment.  It was the day for the Red Cross spring blood drive at GHS.  Started by former social studies teacher, Rick Clark, Goshen High School has been holding blood drives in the spring and fall every year since the 1977-1978 school year.  The blood drive is now headed by his daughter-in-law, Jenny Clark.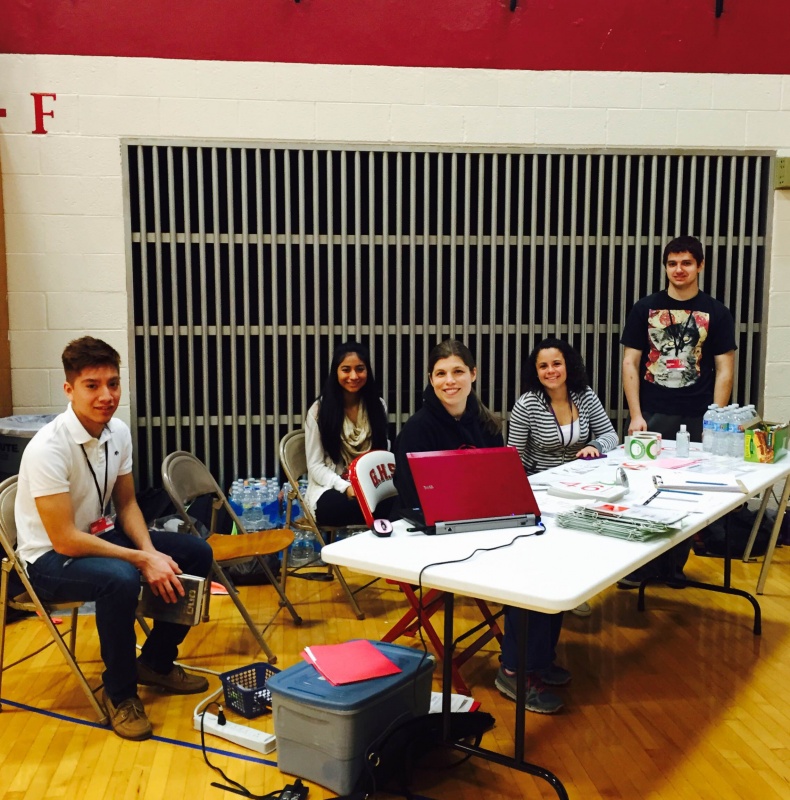 Mrs. Clark stated that there were 190 appointments scheduled for GHS students today.  Earlier in the week there was a waiting list for appointments.  Mrs. Clark said that as the day for the blood drive got closer, and she sent out reminders, some students had to cancel their appointments because of a test or another commitment.  She said she kept a list of extra people who were willing to fill in, so that all appointment times remained filled, and the Red Cross staff could be used most efficiently.
As students entered the gym, they signed in and began the paperwork process.  One student said "remember, I am double".  When asked what that meant, it was explained that the students don't donate twice as much blood, however the students allow the use of both arms, for an added process.  Mrs. Clark shared a story of another GHS student who always allowed both arms to be stuck for the added process.  This year his family experienced a house fire, and they were assisted by the Red Cross.  She noted that this student had willingly donated blood to the Red Cross for years, so it was nice to see the support his family received by the Red Cross when they needed it.
When students were asked why they chose to donate blood, there were common themes:  "I wanted to help", "It's a good cause", "I can get out of class!", and "I've been doing it for years".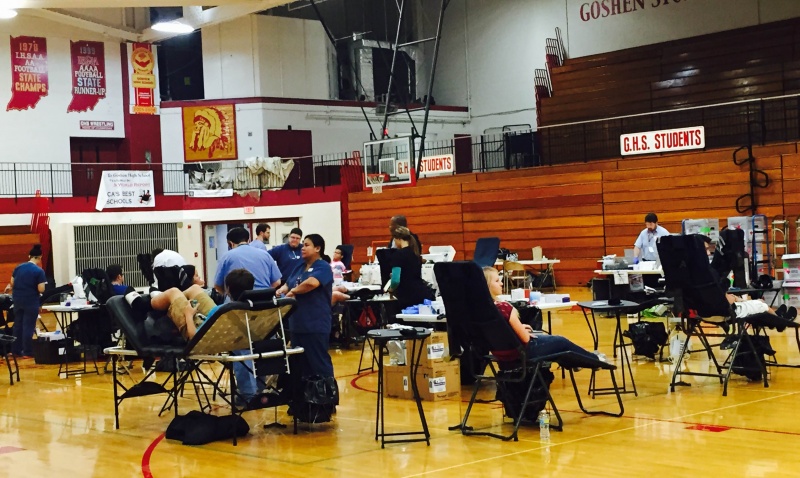 Goshen Community Schools is proud of these students who give of themselves to help others in our community.  Thank you to the students who volunteered to help Mrs. Clark run the operation, to the students and staff who donated blood, and to the teachers who allowed students to come and go from class throughout the day, because of a greater cause.