Prairie View student Dionisia nominated her teacher, Mrs. Ruth Roth, for the Boys and Girls Club Teacher of the Month. In her nomination, she wrote:
She makes teaching fun, and lets us have 5 recesses. She also lets us play games sometimes. We also have a bonus on Friday. We can have a surprise special in art, music, or gym. We will have library on Tuesday.
Below, Dionisia and Natalie Yoder from the Boys and Girls Club surprise Mrs. Roth and her class.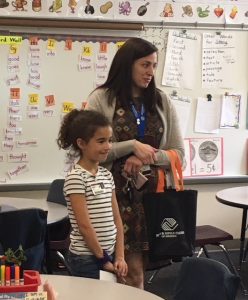 Dionisia read her nomination to Mrs. Roth and the class.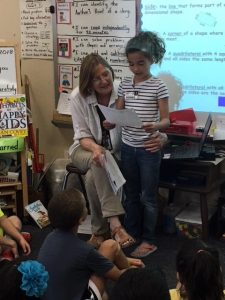 And then Mrs. Roth was awarded a plaque from the Boys and Girls Club, and also given a gift certificate to the Electric Brew.