Miles for Music
We are sorry to announce that the Miles for Music event is canceled this year.  We hope to bring it back next year.
All proceeds go to the Goshen High School Music Department for student scholarships.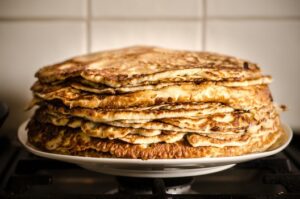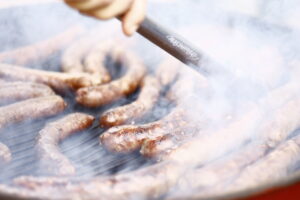 SAUSAGE & PANCAKES
CANCELLED
All-you-can-eat pancakes and sausage are yours for only $8. Or get a complimentary breakfast when you register for the run/walk.
5K RUN & 3K WALK
CANCELLED
The run and walk begin at 9:00 a.m. at Goshen High School. Early Bird Special $25 (through September 29th). The regular price is $30 (day of event). Bring cash or check payable to "GHS Music Council." All runners and walkers get a complimentary pancake breakfast after finishing the race.
PROCEDURES
Check-in will take place in the main lobby ("M" doors) of Goshen High School starting at 8:00 a.m. Please plan to arrive at least 15 minutes prior to the start of the race. There are free t-shirts available for runners/walkers, but supplies are limited.
The run/walk starts across from GHS in the bus parking area, near the intersection of Lincolnway and Monroe. Participants start on the sidewalk along Monroe, proceed along portions of the Abshire Park Trail & Pumpkinvine Nature Trail toward Abshire Park, and loop back around to finish the race on the sidewalk along Monroe. Approximate routes available here (red = 5K Run, blue = 3K Walk).
After the event, return to the cafeteria for your dine-in or carry-out breakfast!
Please Note: The event will not be canceled due to inclement weather.