The annual Life Skills Prom was held at Goshen High School today. This year's theme was Under the Sea.
GHS student council members, led by their sponsor Jaimie Pierce, assisted with decorating, serving lunch, and making sure everyone had a good time. Students from GHS, Northridge, Fairfield, Concord, and the Young Adult Program came to the prom dressed up and ready to dance!
Below, neighboring schools were welcomed to the prom by student council members.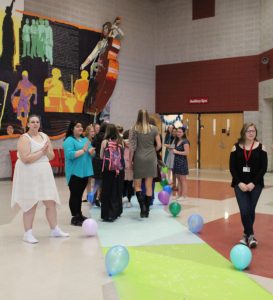 The DJ from Epic Events kept things moving with some great music.
Many guests danced while other students were still arriving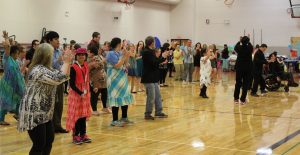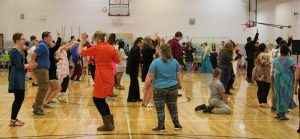 As the host, GHS teacher Shane Mullett welcomed everyone, and provided instructions for lunch.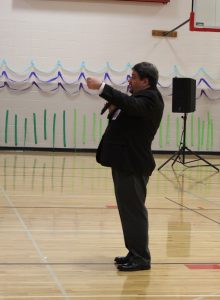 And then the student council members served lunch to the guests.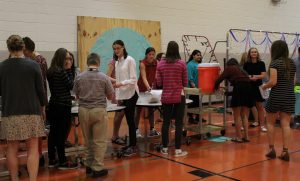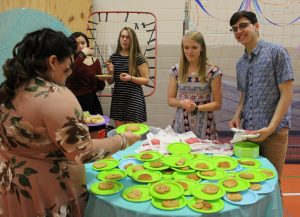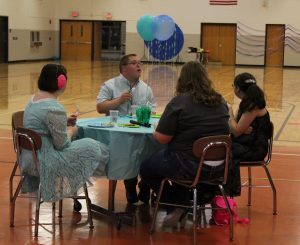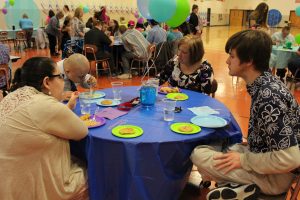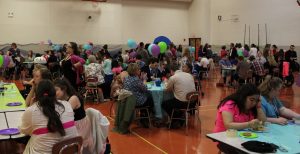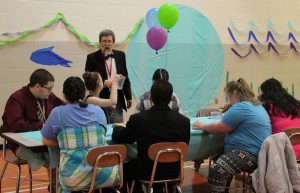 One student had a birthday, so they celebrated by inviting her to lead the conga line.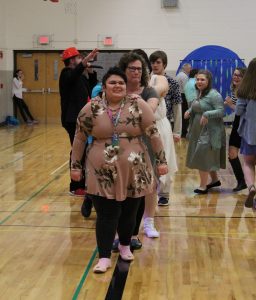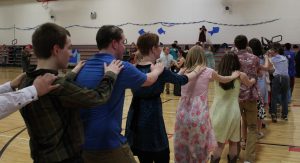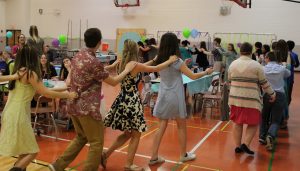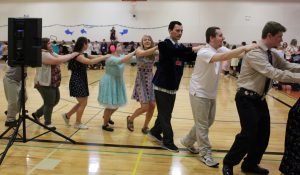 The Chicken Dance.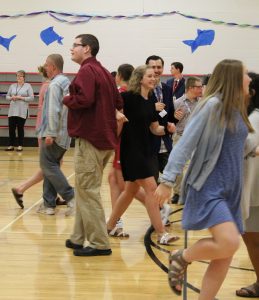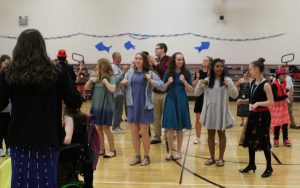 YMCA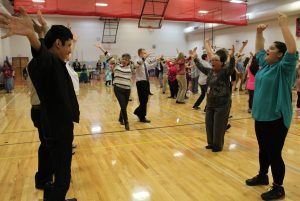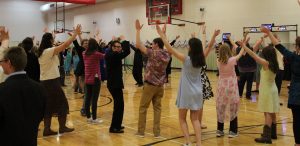 And more dancing.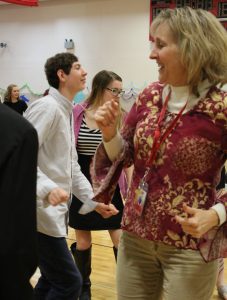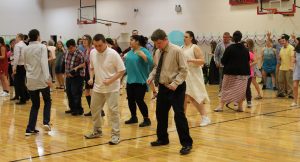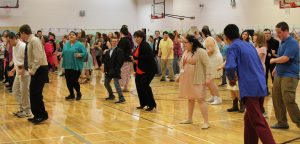 The day looked like a big success, with smiles all around!
In speaking with a Nikki Stump who has been substitute teaching in one of the classrooms, this is what she had to say: "The best part about Goshen High School is that the students treat the students with special needs just like everyone else. In fact, they embrace them and look out for them. This is a really caring school."
A huge thank you to the teachers, sponsors, and students who helped to make this a very special day. Until next year…