Boys Soccer-Fundraiser Meal
The GHS boys soccer program is hosting a pork, rice, and beans dinner (chip and salsa included) as a fundraiser this Saturday from 5:00-7:00 p.m. in the high school cafeteria. See any boys soccer player for tickets, or pay at the door.  Come out for a good dinner with your family and friends, and then head out to our girls soccer home game!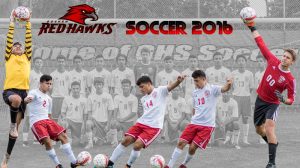 A big thank you from the team for your support!