4-24-17 Board Recognition
Monday's board meeting was held at Chandler Elementary School, where students and staff highlighted the work that they have been doing.
Ms. Meade's class gave a presentation based upon their persuasive writing in the classroom. Their writing has focused on researching the costs and environmental benefits of switching from paper towels to electric hand dryers at Chandler.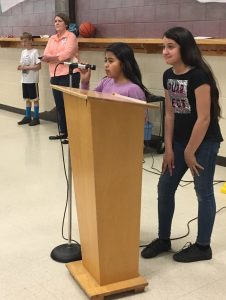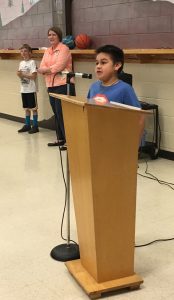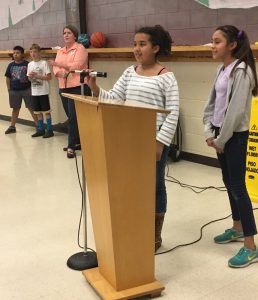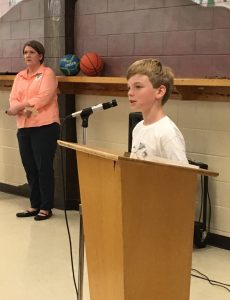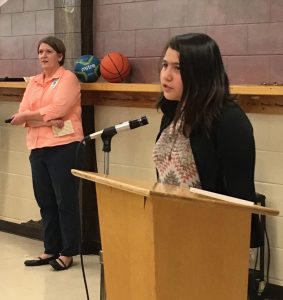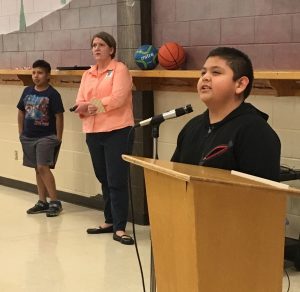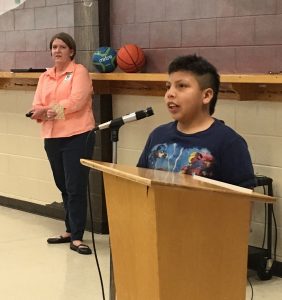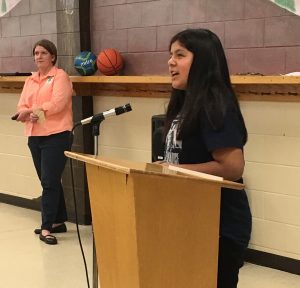 Chandler counselor Leon Bauman, along with Chandler students, spoke about the recycling project that has been ongoing at Chandler for a number of years. They shared about one of their projects, in which they collected plastic bottle caps that were later recycled to make a bench for the school.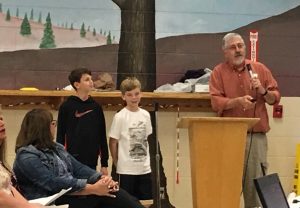 Chandler kindergarten and 1st grade teachers spoke about a conference they had attended on early childhood education, and explained some of the ideas and strategies they learned. They were assisted by Chandler students as well.