Waterford Year of Goodness
Waterford 3rd, 4th, and 5th graders visited the Boys and Girls Club of Goshen this morning to present new books to the club. The students put personal notes on the inside covers of the books, explaining why they liked the books and why they had chosen each book for the club's library.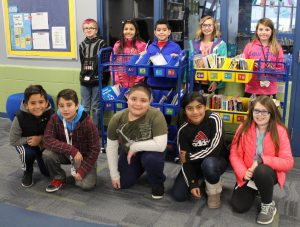 After giving the books to the club's education staff, the students took a brief tour of the building. They went to the gym first.
And then they checked out the game room!
After their stop at the Boys and Girls Club, the students went to the Window to donate another part of their Year of Goodness gift. They presented a check for $300.00 to The Window of Goshen. The money will be used by the Window to help Katie's Kitchen (their lunch program that serves free hot lunches every weekday) buy can openers and other necessary supplies to continue to feed those in need.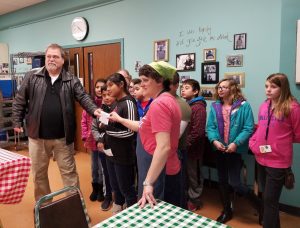 Thank you, Waterford, for thoughtfully using your Year of Goodness money to care for others!