This morning, Parkside Elementary students were observers and participants in a ceremony to retire their U.S. flag, which was old and worn. Military Honor Guard members visited the school to retire the flag in the appropriate, respectful manner.
Below, Assistant Principal Scott Garvin, who is also a veteran of the United States Army, introduces the Honor Guard members. The students were very pleased to learn that two of the Honor Guard members were also former Parkside students!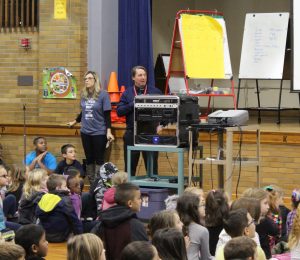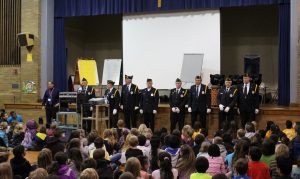 After the students had gathered outside, one of the Honor Guard members explained that the flag would be retired and disposed of in a solemn, respectful manner. He added that the flag represents all of the many servicemen and women who have served in the U.S. military, including some who have lost their lives in service to their country.
They brought the old flag down and folded it precisely.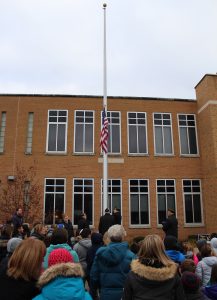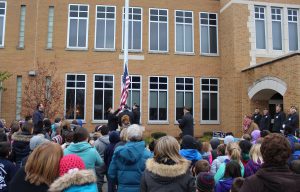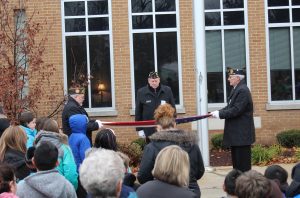 Then they raised the new flag and saluted it. And lastly, they led the students in the Pledge of Allegiance.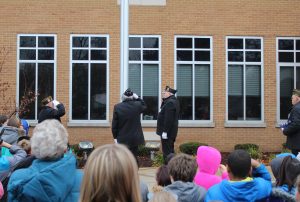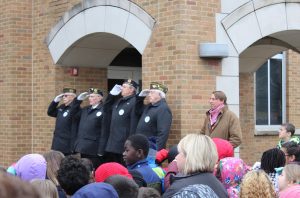 We extend our thanks to the military Honor Guard, for showing Parkside students how to properly treat and respect the flag, which is an honored symbol for our country.