TransAct Portal & BusQuest App – Parent Guide
Goshen Community Schools uses the TransAct Portal and BusQuest App – What does that mean for you? You will now have access to information about your child's transportation at your fingertips. With the BusQuest App, you will be able to see where your student's bus is and plan accordingly!
TransAct is the online portal where parents can view bus schedules and contact information.  If information needs corrected, contact the school or log in to Skyward to request an update.  Parents will use this portal to opt-in and out of bus transportation for their students. Note: If you have more than one student attending in your school district, they will all be listed.
BusQuest is the phone app connected to TransAct where you can track your student's bus.
Transact and BusQuest use the same login information.
Transportation Requirements:
For more information on GCS Transportation click here.
Grades K-6
All K-6 students who do not live in a walk-zone are automatically assigned to a bus.
Live outside the walk-zone but drive your student to school? Log in to Transact and opt-out of transportation to allow us to properly route and staff.
Grades 7-12
All students in grades 7-12 who do not live in a walk-zone must register for transportation.
Log in to Transact and opt-in for transportation or your student will not be assigned a bus.
Instructions:
Create an account
Navigate to https://routing.app-garden.com/goshenin.
Update transportation needs:
Once in your account, click on your student's photo

Click on " Submit" student Transportation Request

Chose the option for that student.  (see guidelines above)

If they need transportation, select your student's transportation site

Must choose one pick up site and one drop off site for the school year

Select session 

Repeat for each student.
Download BusQuest:
On your smartphone app store, search for BusQuest.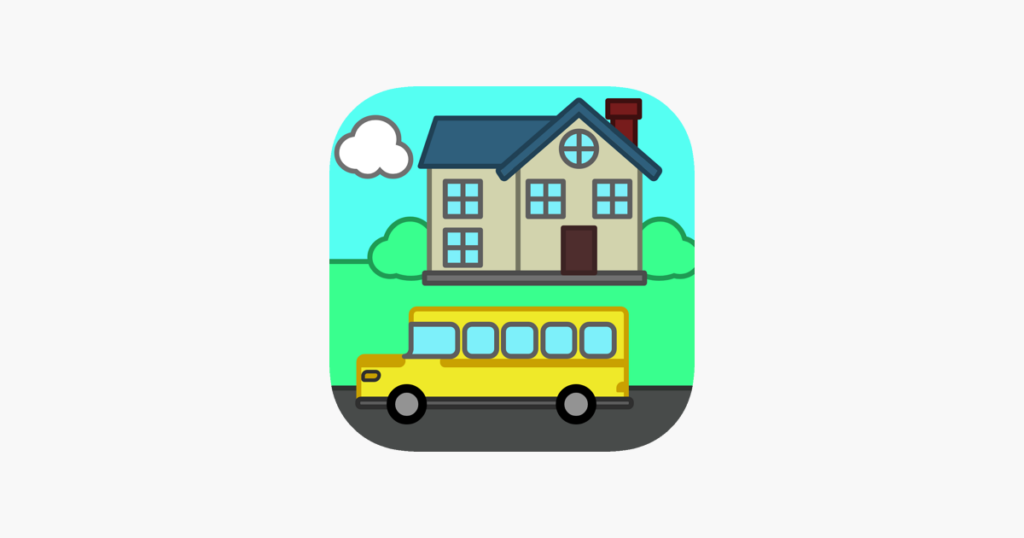 The app should prompt you with a question about location services and notifications.

For location services, allow "while using the app." Selecting "do not allow" may prevent the system from being able to notify you that the bus is near.
Allow notifications so that you are notified when the bus is near. Not enabling this will prevent you from using this feature.

The home screen will have all your student(s) information.
Select a student to review bus schedule details.
  

At the bottom of the screen tap the bus icon to set the geofence for bus arrival notifications.

Set the distance at which you will be notified of the bus approaching

Select "draw" and draw a polygon around your residence to your preferred distance/size.