On Saturday morning the Prairie View preschool teachers invited families to a Title I Preschool Parent Showcase.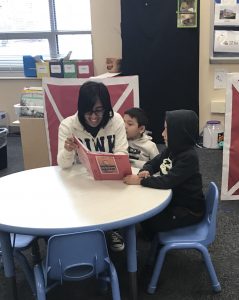 At this event preschoolers led their parents on a classroom tour, showing them their centers, their cubbies, and their artwork, and then sat down to share and discuss their individual portfolios. The portfolios have been put together over the school year with their teachers, to share all that the students have learned and accomplished so far.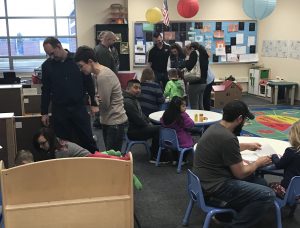 The staff provided donuts, and then gave parents the opportunity to meet their child's friends, and network with the other parents.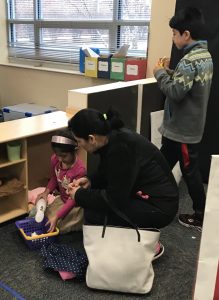 Finally, families were encouraged to stop by the library to check out the book fair before they left.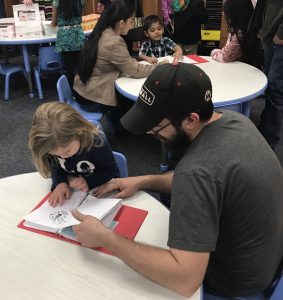 The entire event was student-led, and according to the teachers, it was very rewarding for staff to see the young students' confidence and language skills, and to note their parents' pride as each of their students shared!