Preschool Education at Prairie View
GCS will highlight Preschool Education this week, in conjunction with Indiana Urban Schools Association (IUSA).
Goshen Community Schools Preschool Philosophy Statement:
Goshen Community Schools Title I Preschool is dedicated to providing a caring, nurturing environment for our youngest learners to prepare for a successful start to kindergarten and their educational journey.  Our highly qualified staff create a child-centered environment that is built around the needs of our children and provides rich learning opportunities through play.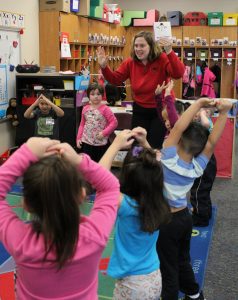 Mrs. Natalie Potter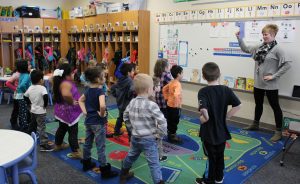 Mrs. Cindy Shreiner
We embrace and respect diversity, culture, individual talents and developmental levels and believe that each child is an important and valued member of our classroom and community.  We recognize that families are the most important guides for young children and that we are partners in that effort and reach out to parents in a cooperative effort to support learning and growth for whole families.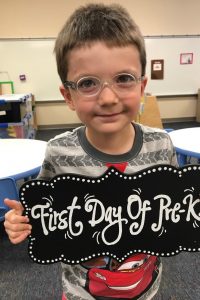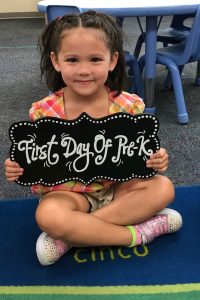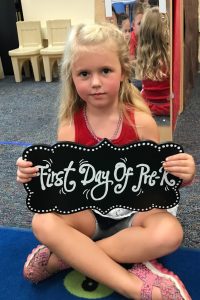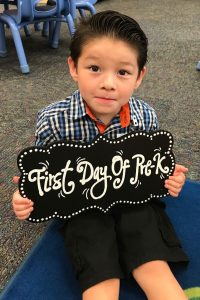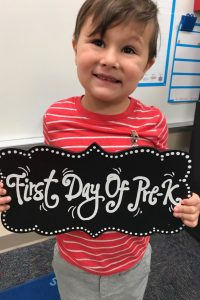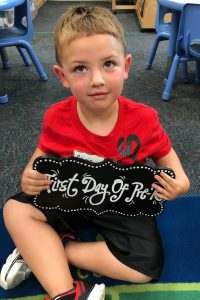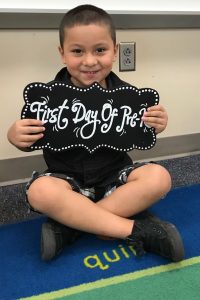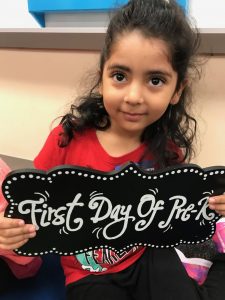 We know that children learn best through play and exploration and provide many and varied opportunities, materials, and choices each day to allow for their optimal growth in all childhood domains.  This is accompanied by rich interactions with classmates and teachers who are providing individualized scaffolding to assist each child in being challenged and continually reaching their next steps.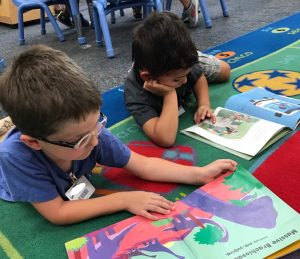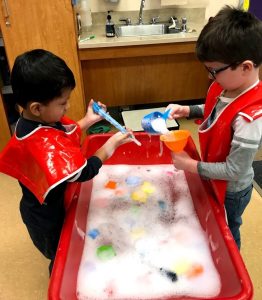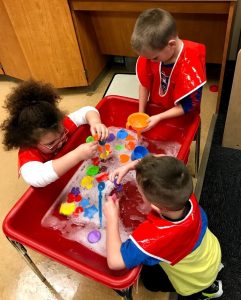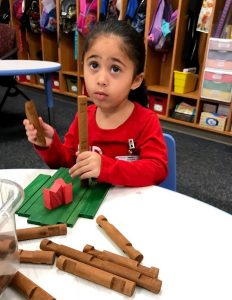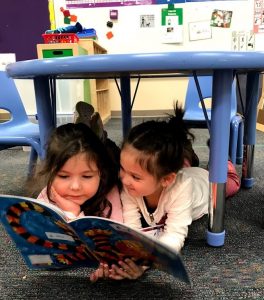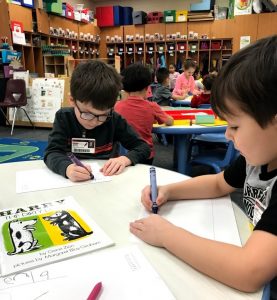 We use a hybrid of curricula which we have fine-tuned to specifically meet the needs of Goshen's children.  Tools of the Mind helps children develop self-regulation and positive learning attitudes while providing daily opportunities to choose, develop and act on plans for imaginative interactive play.  We scaffold this by using GrapeSeed to give all of our learners, English language learners and native speakers, a strong foundation in English language, understanding that helping children in poverty overcome language deficits helps to overcome learning gaps.  In addition our staff use the Indiana Early Learning Foundations as a guide to carefully plan and implement a variety of experiences in science, art, mathematics, English language arts, blocks, and dramatic play that incorporate small and large motor activities and music and sensory experiences in individual, small and large group settings. Our print rich environment further encourages literacy and competence in these foundational skills.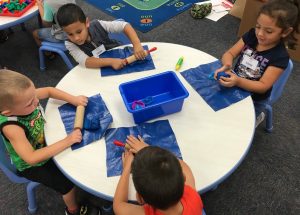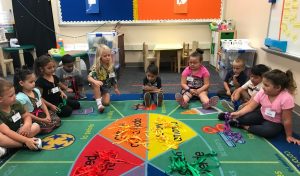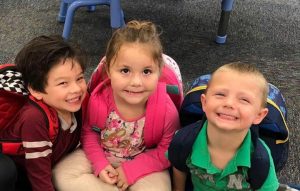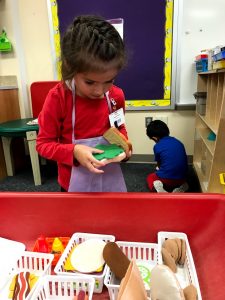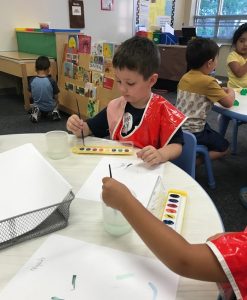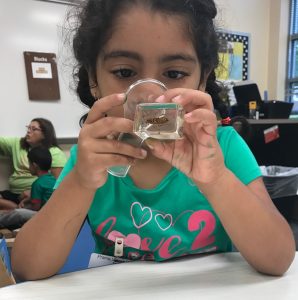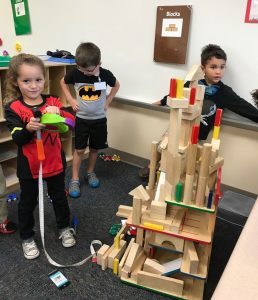 We provide nutritional meals and snacks, and daily outdoor play as well as utilizing our Minds in Motion room and gymnasium for additional large motor play and teach healthy attitudes about food and fitness.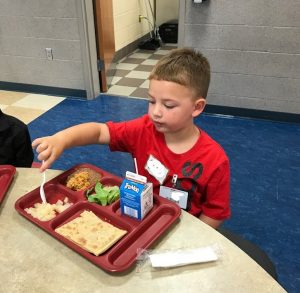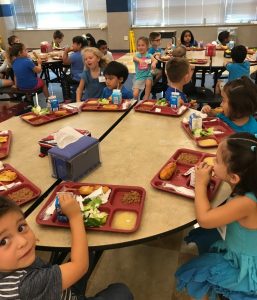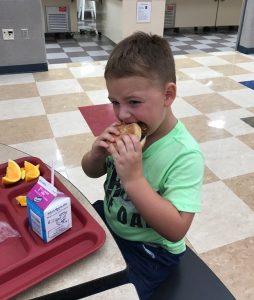 We believe that childhood should be an adventurous, stimulating time of play and learning and we provide that opportunity for each child and family to feel safe, valued and supported as they start their educational journey with Goshen Community Schools.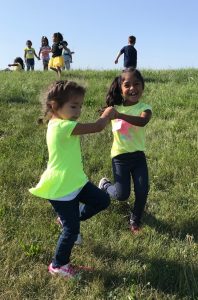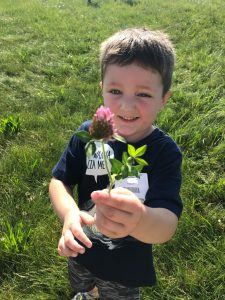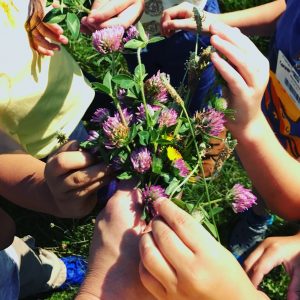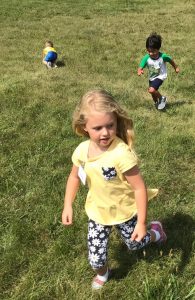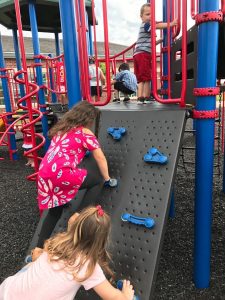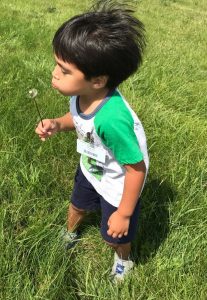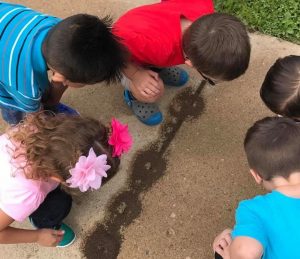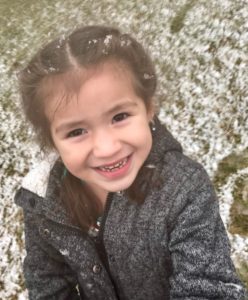 Look for more pictures/posts this week from our amazing Preschool classes at Prairie View!