Prairie View 3rd graders got some positive support and encouragement from staff and their fellow Prairie View students today.
In anticipation of the IREAD test that all 3rd graders must pass in order to advance to 4th grade, the Prairie View principal rallied the students and staff to support the 3rd graders. The students made signs to encourage 3rd graders, and then everyone except the 3rd graders secretly gathered in the gym. Once everyone was in the gym, the school secretary called the 3rd graders to the gym, where they were surprised by the other students, and greeted with signs and cheers.
Principal Wiktorowski also directed the students in "the wave", and then let the kids have a quick dance party before dismissal.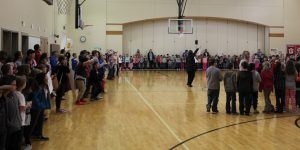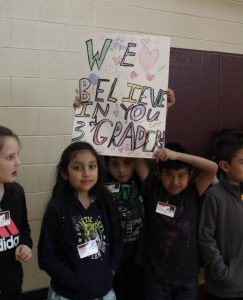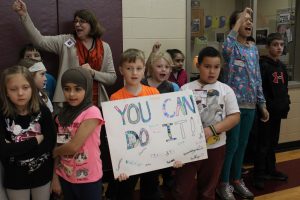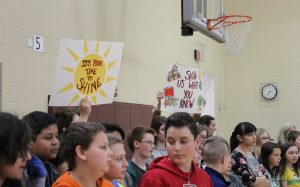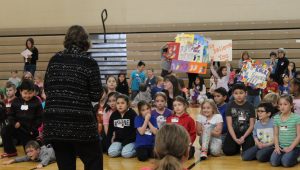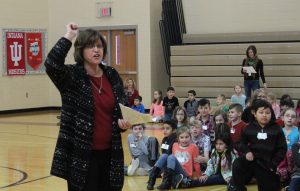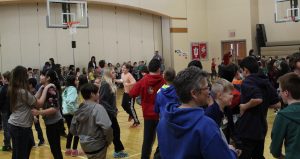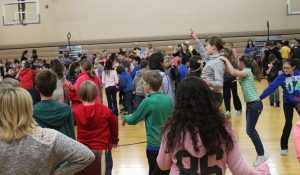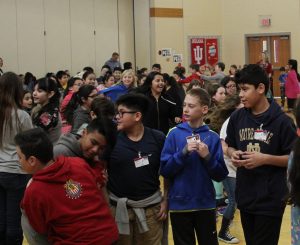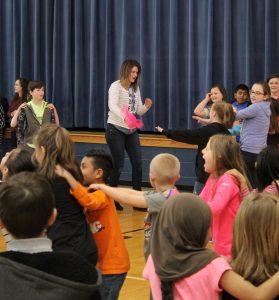 Good luck to the 3rd graders on the IREAD test, and thank you to Kindergarten, 1st, 2nd, 4th, and 5th grades for supporting your fellow students!