Today Parkside Elementary hosted teachers from neighboring districts for a Brain Web Day, in order for those teachers to learn more about how Parkside utilizes C.L.A.S.S. Education (Connecting Learning Assures Successful Students).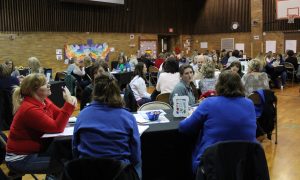 C.L.A.S.S. is a brain-based instructional model of teaching and learning that supports the academic, social, and character development of every student. Students are immersed in "hands-on" curriculum and "real world" experiences in literacy, science, math, social studies, technology, and the arts, that help make learning meaningful, engaging, and relevant to the world around them.
Emphasis on the development of leadership skills and work ethic, connected to workforce needs, are integrated throughout the day including the Life Goals (Treat People Right and Do the Right Thing), which guide the school community's action and words. C.L.A.S.S. Education is a non-profit organization founded in 1989 by Barbara Pedersen, an internationally-recognized leader in cognitive development and curriculum design and instruction.
C.L.A.S.S. Education is grounded in research on brain science and learning cognition and includes:
Caring and Enriched Environments
Inquiry-based Instruction
Character and Social Development
Leadership Training
"Being There" Experiences
Discovery and Exploration
Meta-Cognitive Understanding
Creativity and Innovation
Growth Mindset
Brain Science
To start the day of learning, student ambassadors led the Pledge of Allegiance and the Life Goals Pledge, and then asked the teachers to face someone close to them and tell them "It's going to be a great day today!"
Parkside principal Betts McFarren welcomed the teachers and explained that C.L.A.S.S. really sets the culture for their building. She added that the staff is on board, and that C.L.A.S.S. is really making a difference with Parkside students; so much in fact, that there are less discipline issues.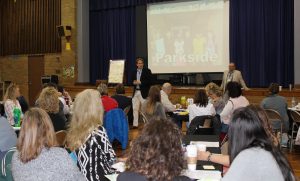 The teachers heard presentations on C.L.A.S.S., observed classroom teachers in action, heard from a panel of teachers, and watched a 3rd grade class perform a "brain break".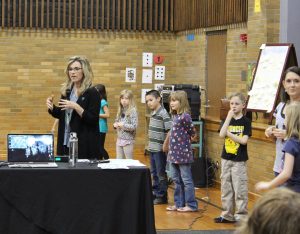 Mrs. Holsopple, explaining a "brain break".
Mrs. Duell's class has a couple of theme songs for their class this year, complete with motions. One song is her "Fight Song" which she used for encouragement when she was going through breast cancer treatment several years ago. She teaches the song to her class each year, to show them how she fought through something, and that they can fight through adversity too. Their second song is called "Try Everything" which encourages students to try everything, even though they may fail.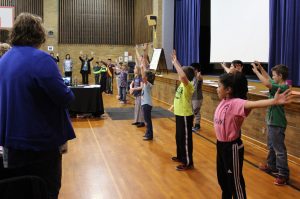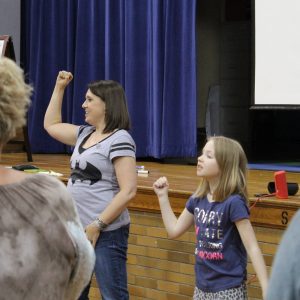 Thank you, Parkside, for sharing about the way you teach and the many ways in which students can learn.