Parkside-Year of Goodness
Prior to the break, Parkside students worked on "generosity baskets" to give to Goshen Interfaith Hospitality Network (GIHN). The the packages in the baskets are filled with things for children to do if they are temporarily residing at GIHN, including: Word searches, cross word puzzles, coloring books, and other toys and games.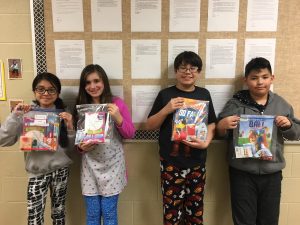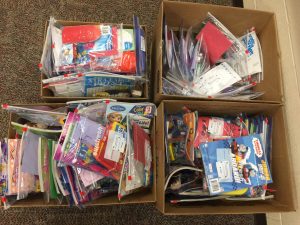 Thank you, Parkside students, for sharing what you have learned through C.L.A.S.S. Lifelines!
C.L.A.S.S. Lifelines include: Caring, Commitment, Common Sense, Cooperation, Courage, Creativity, Curiosity, Effort, Empathy, Enthusiasm, Fairness, Flexibility, Forgiveness, Friendship, Generosity, Gratitude, Honesty, Humility, Initiative, Integrity, Joy, Kindness, Loyalty, Manners, Optimism, Organization, Patience, Perseverance, Pride, Problem Solving, Resilience, Respect, Responsibility, Self Control, Sense of Humor, Trust, and Wellness.