Merit Students Complete Project at LoveWay
Click on the link below to read the story from the Goshen News:
http://www.goshennews.com/news/local_news/merit-students-transform-sensory-trail-at-loveway/article_e119cf28-bcbe-5eed-9498-ff0932a737f2.html
As part of their education at Merit, students are asked to do a service project to assist disabled people in the community. On Wednesday afternoon, some of the Merit students and staff members went to LoveWay to see the sensory trail that they have been working on since September. The project, which was built using exclusively recycled or up-cycled products, was led by Merit Instructor Suzanne Juday who has a background in fine arts.
In the early fall, students helped with some practical needs at LoveWay, such as putting mulch on the trail. In the colder months, they worked on items to decorate the sensory trail to give the therapeutic horseback riders something to look at which would engage their senses.
LoveWay director Eric Pianowski stated that he spoke with the Merit students when they first came to LoveWay, and explained the non-profit therapeutic riding program to them. He let them know that by providing the work and materials at no cost, LoveWay would save money, and thus be able to use more of their funding to provide scholarships for more kids to ride. After showing everyone the completed trail, he stated "I had no idea it would be this grand!"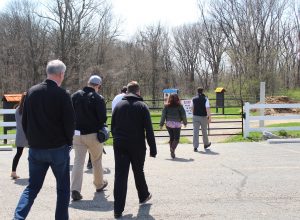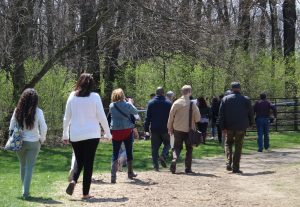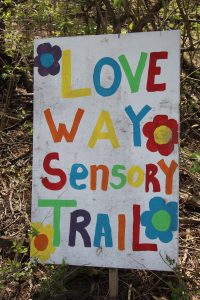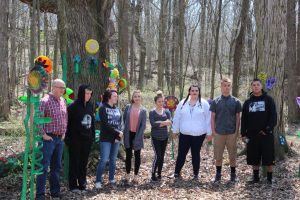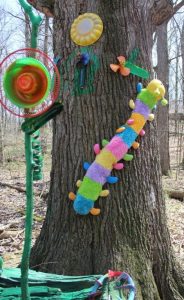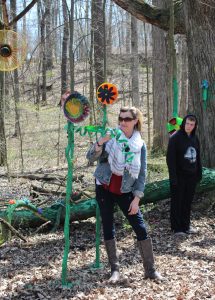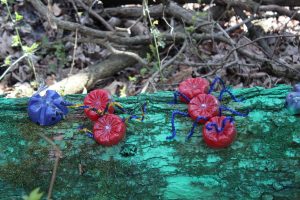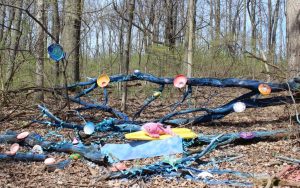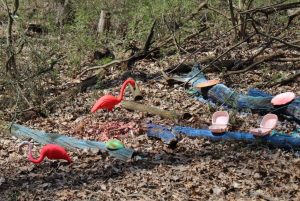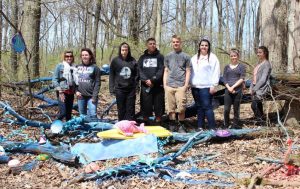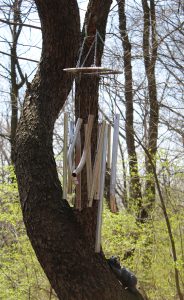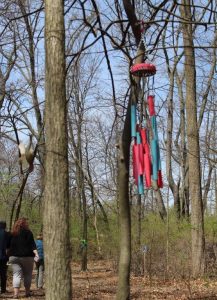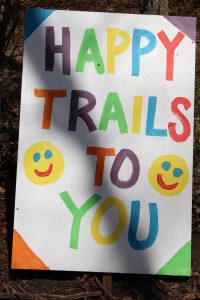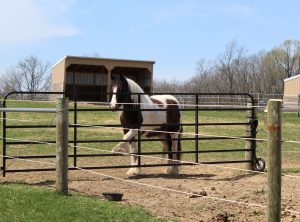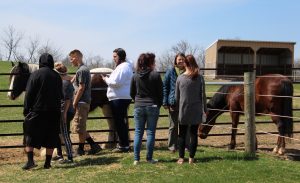 Thank you, Merit students. Well done!