Innovative Music at Prairie View
Prairie View music teacher Lisa Caskey invited observation of her 4th grade music class today. Using El Sistema, she led them through singing, and playing ukuleles and recorders in the span of 40 minutes. El Sistema is … a set of inspiring ideals which inform an intensive youth music program that seeks to effect social change through the ambitious pursuit of musical excellence.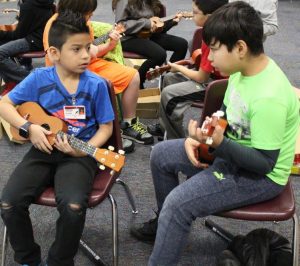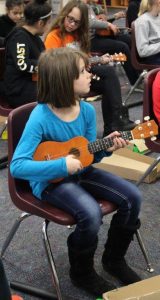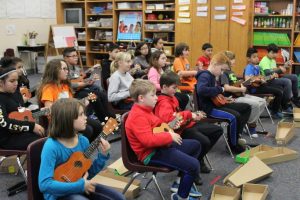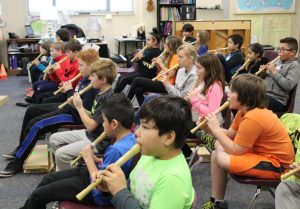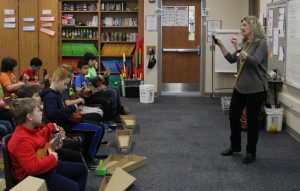 What a great experience to observe this classroom full of thoroughly engaged students, learning to play instruments! Thank you, Mrs. Caskey!