The three GHS seniors who were candidates last spring for the 2017-18 student advisor position on the Goshen City Council got a special treat today; a tour of Goshen by helicopter! Mayor Jeremy Stutsman invited Anna Paetkau, Cade Fisher and 2017-18 student advisor Jason Barahona to join him on the elevated tour that was courtesy of Randy Sharkey and the Goshen Municipal Airport.
They timed their arrival at the GHS soccer practice field to coincide with the high school dismissal, which caused quite a stir among the students!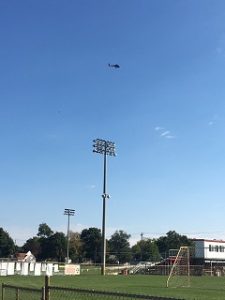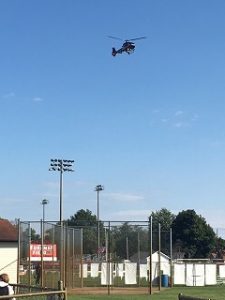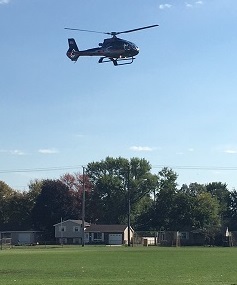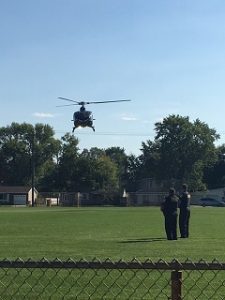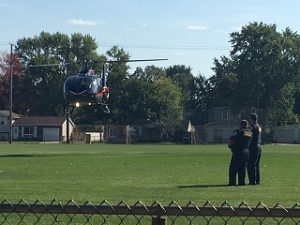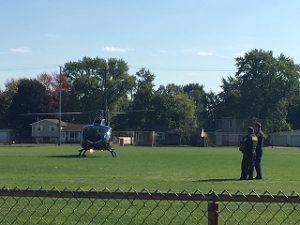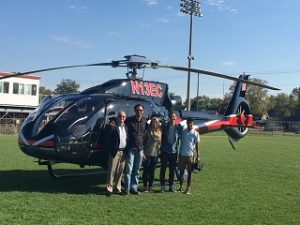 Thank you, Mr. Sharkey and Mayor Stutsman for providing a unique opportunity for these civic-minded students!