GHS Students-City Council Youth Advisors
Last night during the Goshen City Council meeting, Mayor Jeremy Stutsman swore in Jason Barahona Rosales as the City's next Youth Adviser, and thanked former youth adviser Jake Biller for his service on the council.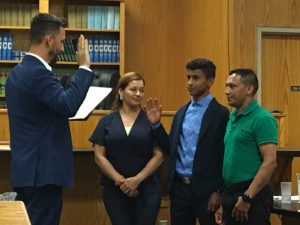 The Mayor, Jason, and his parents.
As an expression of appreciation for Jake's participation in the council, Mutual Bank, as well as private donors Vince and Pat Turner and Mayor Stutsman and his wife, Maija Stutsman, presented a $1,000 scholarship to further Jake's education. Jake will be going to Ball State University in the fall. Jake also received a recognition plaque and a "Key to the City."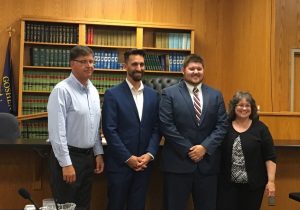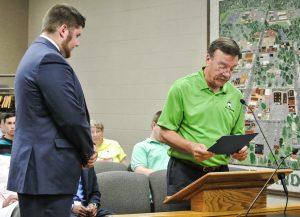 Jacob, his parents, and the Mayor.                           Jacob and Vince Turner.
Jason, who will be a senior at Goshen High School in the fall this year, is a model student, accumulating an above-4.0 GPA, being involved in athletics and multiple student organizations, and finding ways to volunteer in the community. Although he is a non-voting member, Jason is the first Latino to be a part of the Goshen City Council.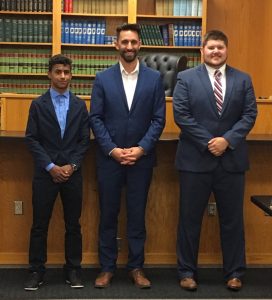 Jason Barahona, Mayor Stutsman, and Jacob Biller
Congratulations to Jason and thank you to Jake!