We got there on time and got out the drums.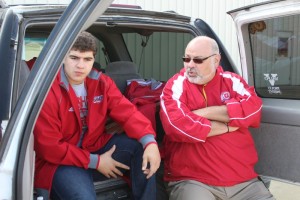 And then we found out Mr. Roker was running behind schedule.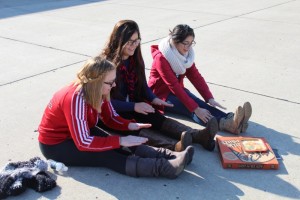 We got pizza, and then the students entertained themselves.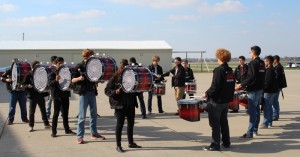 The drum line practiced.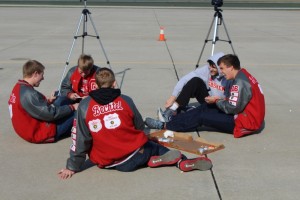 The boys played Euchre on their phones.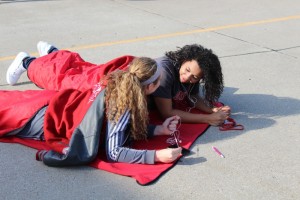 These two girls took a little rest.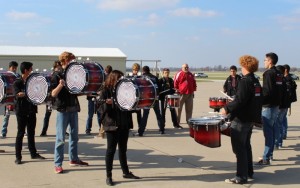 Dr. Younghans supervised the drum line.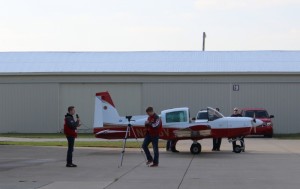 GTV got the cameras ready.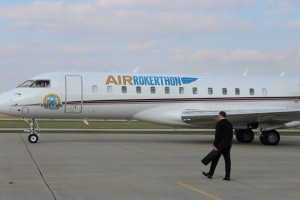 And then the plane arrived!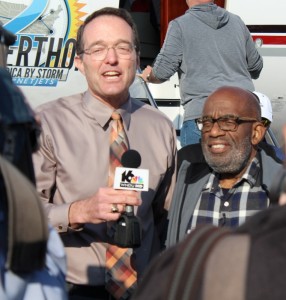 WNDU's Mike Hoffman got to interview Mr. Roker first, and then made sure that the GTV students got to interview Mr. Roker as well. What a great day! Thank you Mr. Roker, Mr. Hoffman, Goshen Municipal airport, and GHS students and staff!