Chamberlain Year of Goodness Update
Today Chamberlain students will be out in the community handing out the blankets they made for their Year of Goodness project. They started by visiting St. Mark's United Methodist Church, the new "fixed site" for the Goshen Interfaith Hospitality Network (GIHN). GIHN is a "flexible, cooperative ministry providing an opportunity for our community to be actively involved in caring for the needs of homeless families".
The students gathered in the lobby, full of excitement as the blankets were passed out.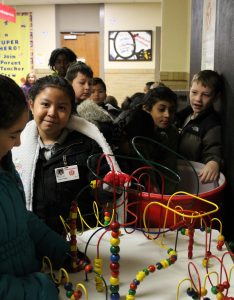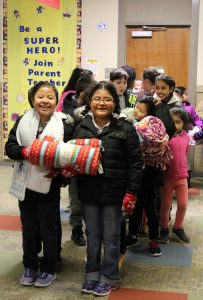 Then they took the short walk to St. Mark's United Methodist Church.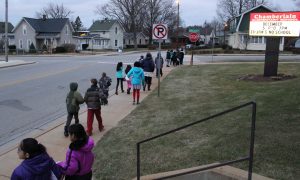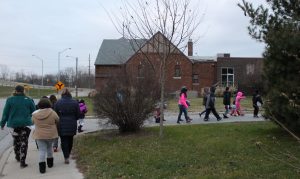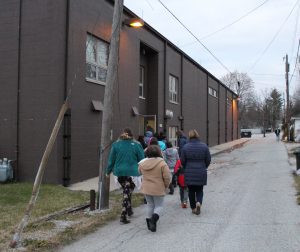 When they got to St. Mark's, they heard about how GIHN serves individuals and families who are temporarily without a home.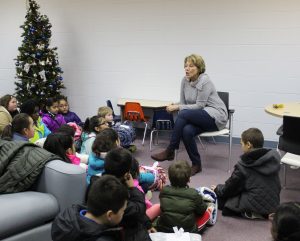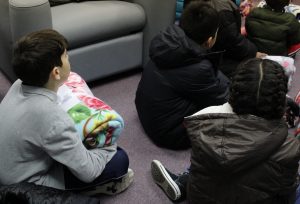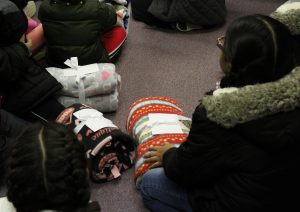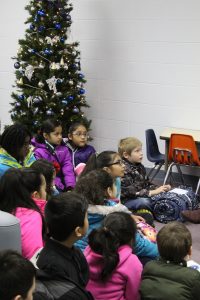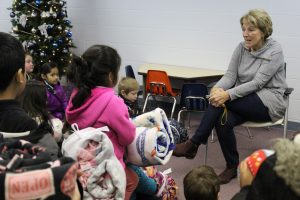 And then the students presented the blankets to GIHN. At the suggestion of a student, they put them under the tree for the families to use when they return to St. Mark's this evening.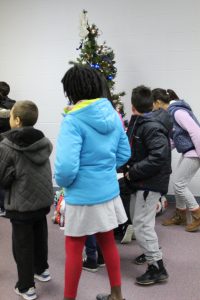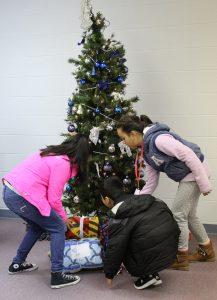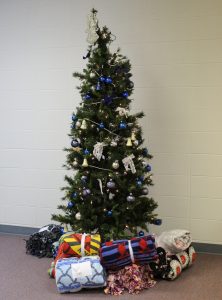 They were then led on a tour of the facility, including a brief look at the bedrooms, the living room (with a TV and toys!), and the kitchen and dining area.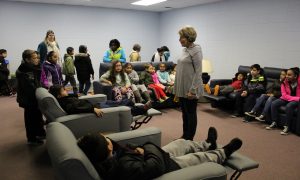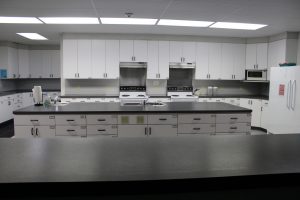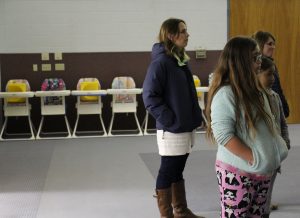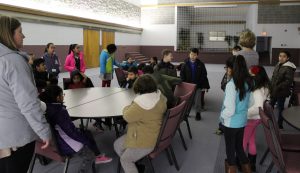 And then they took one more picture with the blankets by the tree.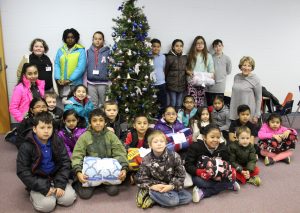 The students will also deliver blankets to the Salvation Army, The Window, and the GHS child care center today. Thank you, Chamberlain, for spreading good cheer and warm blankets during this holiday season! And thank you to Mayor Stutsman and all of the Year of Goodness donors, for providing our students with this opportunity to give back to their community.