Board Recognitions For Feb. 23, 2015
Last night's GCS board meeting was held at Waterford, where a couple of groups of students were highlighted:
The first to be recognized was a group of 4th grade students, who played their recorders for those in attendance.  Considering that the students just started learning to play the instrument in October, they did a great job!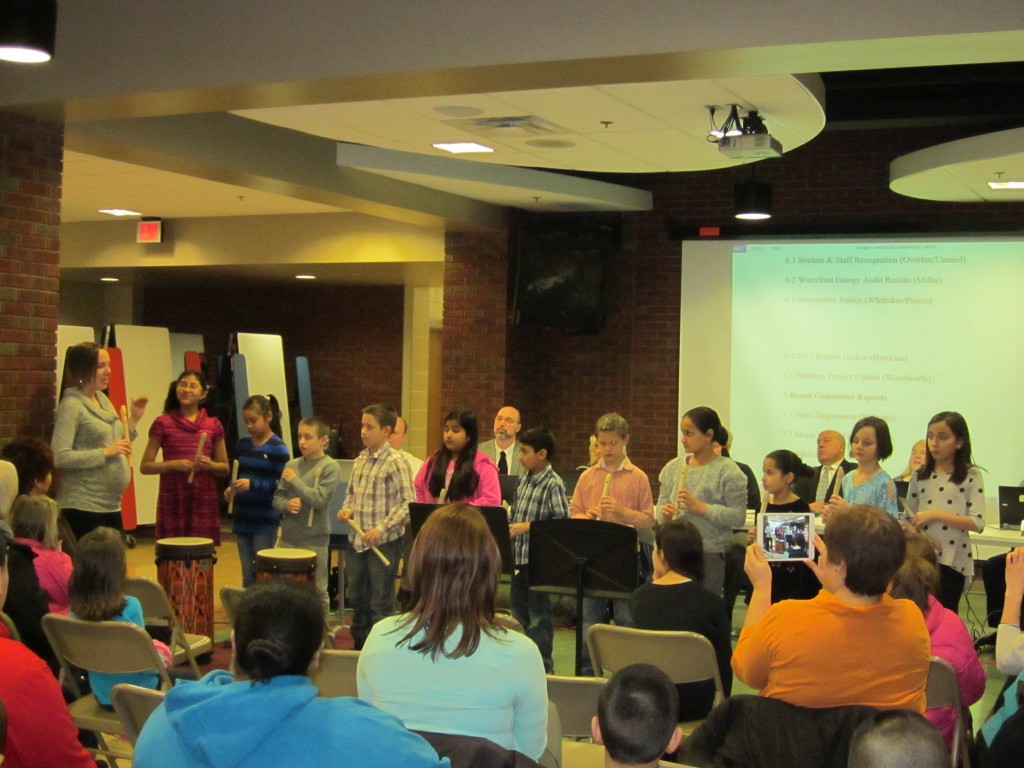 Next, several art students shared their ceramic works of art.  Their teacher, Ms. Jama Brookmyer Graber, introduced the students, and encouraged them to share information about their art.