(Apple) Crunch Time at Waterford!
Everyone at Waterford Elementary School took part in the Great Lakes Great Apple Crunch at noon today. The GCS food service staff gathered the apples from Martin's Super Markets and Kercher's Apple Orchard, and supplied apples to all of the students in the school corporation. The students and staff were part of approximately one million participants in Minnesota, Wisconsin, Illinois, Michigan, Ohio and Indiana who were crunching on local apples today!
Mrs. Overton was waiting with a smile, ready to hand out apples.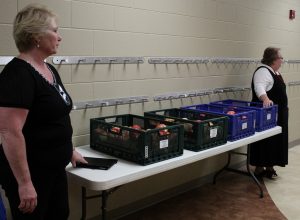 The kindergarten students got apple slices, because the apples were SO big!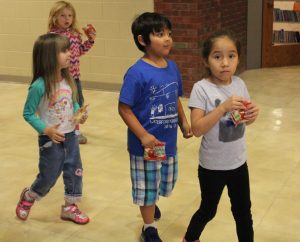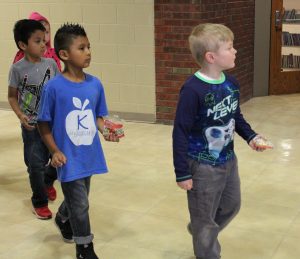 The students filed into the cafeteria and got their apples.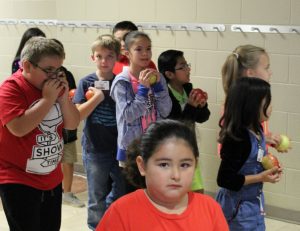 Class after class….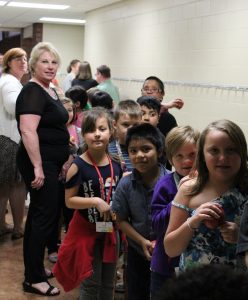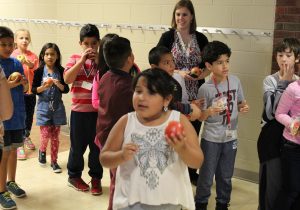 Until they filled the cafeteria.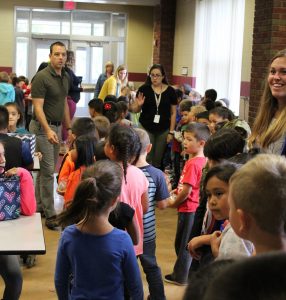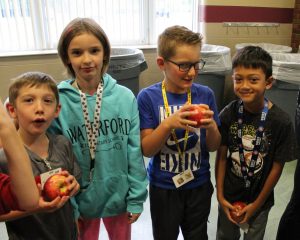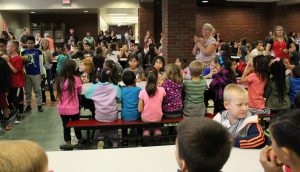 And they smiled, and laughed, and played with their apples, waiting for 12:00 sharp.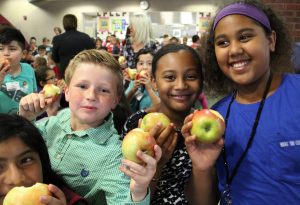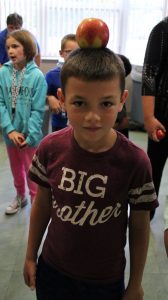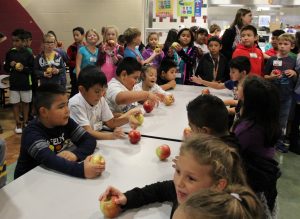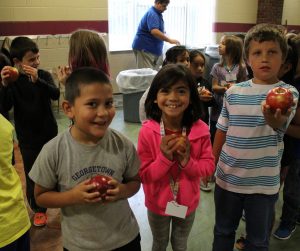 And then, when Mr. Miller had counted them down to 12:00, they CRUNCHED!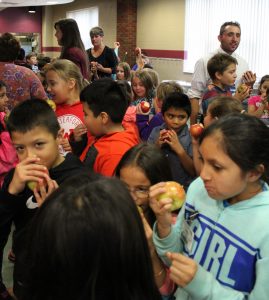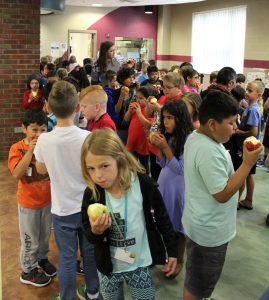 But they still smiled because the apples were so good!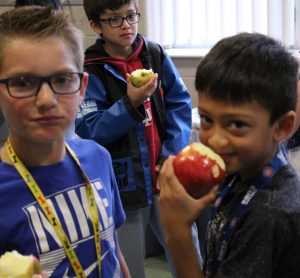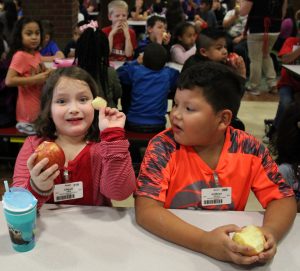 Thank you to Martin's Super Markets for making a generous donation to our students today, and thank you also to Kercher's for giving us a fantastic price cut so that we could supply all of our students with a great, healthy snack.
Have you had your apple today?!!