7-24-17 School Board Recognition
Student recognition:
Academic All-State: Jordan Nemeth—Softball and Charlie Collins—Baseball
All-State: Rummel Johnson—Track and Field, High Jump. Rummel was also invited to play in the North/South All-Star Football game in July.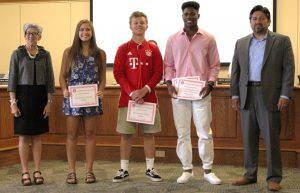 Dr. Woodworth, Jordan Nemeth, Charlie Collins, Rummel Johnson, Felipe Merino
New staff appointment:
Mrs. Dolores Pfenning was approved as the new EL Director for the school district. Mrs. Pfenning has been employed at Goshen Community Schools since 2005, working as an EL instructor, career teacher, mentor teacher, and program director. Dr. Woodworth noted that Mrs. Pfenning's personal experiences as an EL learner, her teaching experiences across multiple grade/school levels, and her credentials provide a solid background for her in this new role.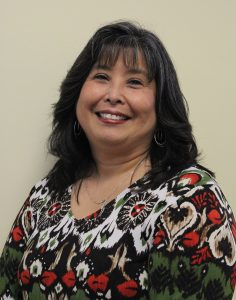 Dolores Pfenning