7-10-17 Board Recognition
New school board member, José Elizalde was sworn in by the board president, Felipe Merino. Mr. Elizalde replaces José Ortiz, who resigned in June, in the District 1 seat. Mr. Elizalde's term will run through the end of 2018.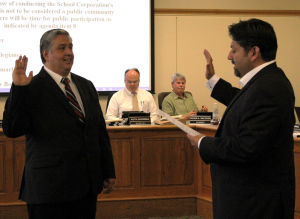 GHS incoming senior Elkah DeVoe was honored as a Gold Medalist in the 2017 Scholastic Art & Writing Awards.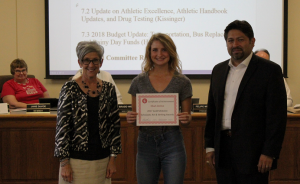 Ariana Perez Diener was honored for being named Academic All-State for Girls Track and Field.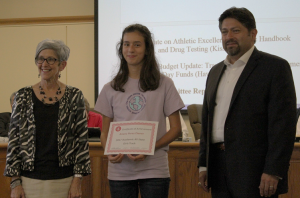 Other GHS spring athletes were also awarded Academic All-State, but were unable to attend this board meeting. They will be recognized at a later date.