6-11-18 Board Recognition
GCS board member Jane DeVoe was honored for her years of service to Goshen Community Schools, following her resignation from the board, effective June 4, 2018.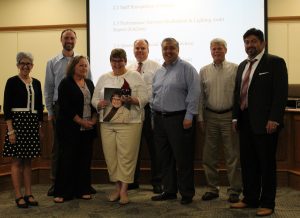 The GHS custodial staff (several of whom are pictured below) was recognized for the tireless, behind-the-scenes work they do for graduation, and many other big events throughout the school year. Their work and efforts are noticed and appreciated by many!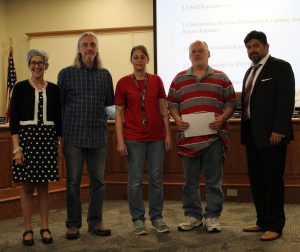 GCS Accounting Specialist Jessica Wileman was thanked and honored for her outstanding work on the GCS referendum activities. According to Dr. Woodworth, "Jessica was at every planned activity and even occasionally went door to door on her own; talking to people and advocating for our schools".