4-23-18 Board Recognition
Prior to the board meeting, there was a reception for the West Goshen Elementary staff, in honor of their recent TAP Founder's Award.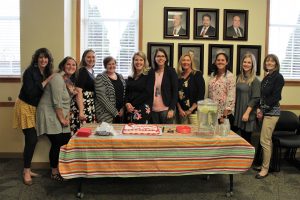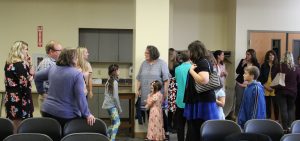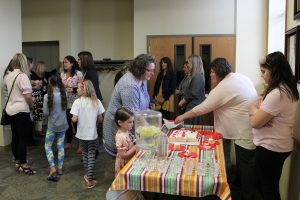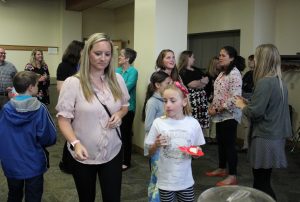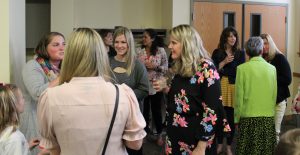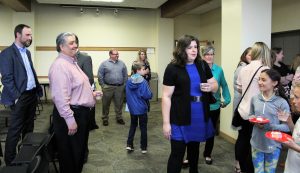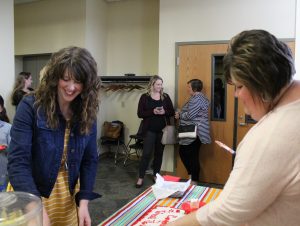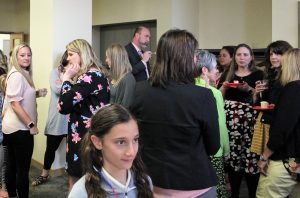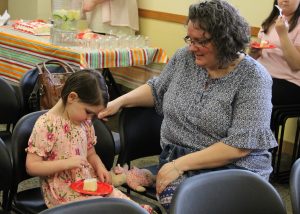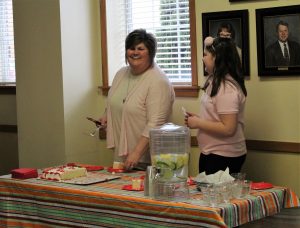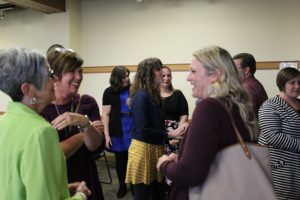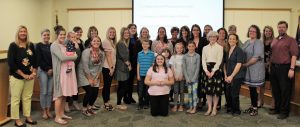 The board also recognized several GHS students who created new school logos to coordinate with the updated school corporation logo. Those students were led by their teacher, Betsy Poling and corporation webmaster Megan Eichorn. The students who worked on the logos were:  Manny Castillo, Iyla Stoy, Ariel Thomas (pictured) and Alexis Ramos and Austin Bontrager (who were unable to attend).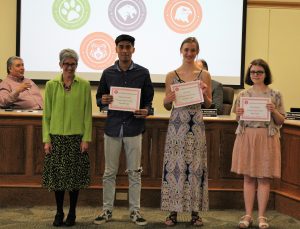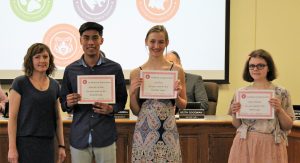 GMS student Matthew Snyder was also recognized following his win in a chess competition where he was outranked, but still managed to defeat his opponents in all four of his matches.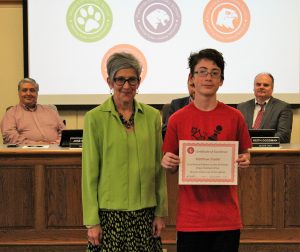 Prairie View teacher Kelsey Ambrosen and some of her P.V. students were honored after she and one of her students received Little Big Ideas Grants worth $1,000. Kelsey's grant was based on a book that encourages book scavenger hunts in your community, and  Elisha Rauch's grant was for the development of a sports podcast.
Congratulations to all who were honored and recognized at the board meeting!