GHS students recently attended the 11th Annual Latino Fellows Day at the House of Representatives in Indianapolis.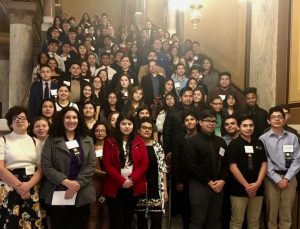 The students had the opportunity to meet, greet, take pictures with, and ask questions of Governor Eric Holcomb, Representative Wes Culver,  and Danny Lopez, Deputy Chief of Staff for the Indiana Governor.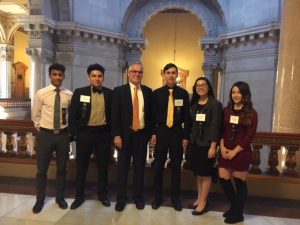 Representative Candelaria Reardon and Representative Donna Harris spent the day with with students, and helped them during a mock session. The students actively participated on the stages of a Bill becoming a Law.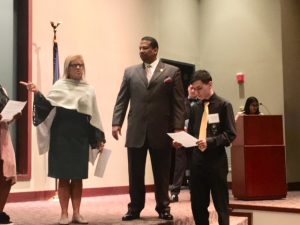 Below are a couple of student comments from the day:
"I had the opportunity to talk with Representatives, the Governor and other elected officials about problems and possible solutions in our local area" and "Today I talked with actual government Representatives about real problems in the Latino community. I seem young, but I learned I have a voice. "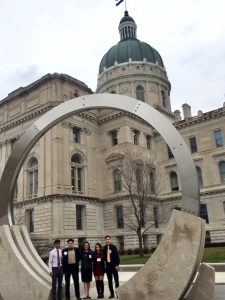 (Information and photos provided by GHS Parent Liaison, Gabriela Tovar)