West Goshen Elementary School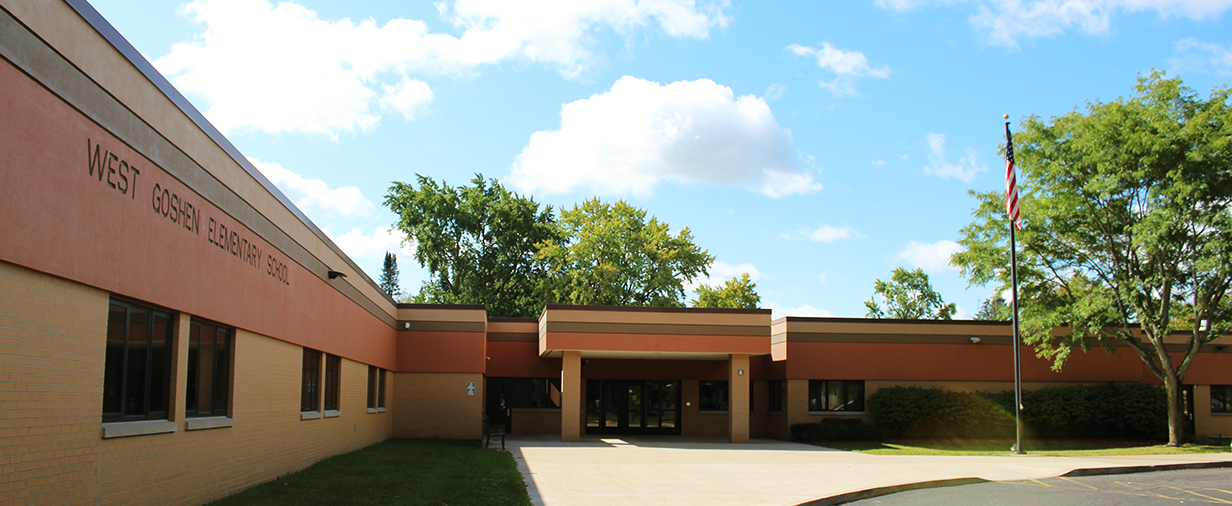 West Goshen is a very diverse elementary school of 330 students. Our vision at West Goshen Elementary School is to develop students with the thinking skills, character traits, and global awareness necessary to work together in a diverse world. Our school is a place where all students grow and learn, both academically and socially.  Our entire staff works hard to provide the best high-quality instruction to ALL students, and it is an honor and a privilege for us to be a part of the West Goshen community.
---
Academic Focus
At West Goshen, students are encouraged to take ownership of their learning and show what they know in a variety of ways. We also recognize that everyone makes mistakes, and we turn these mistakes into learning experiences.
West Goshen teachers receive weekly professional development that focuses on student data and specific teaching strategies so that the needs of each student can be met. We also promote student goal setting and tracking their progress to success.
West Goshen has both remediation and enrichment times built into the day so that all students are supported and challenged.
We encourage all students to follow the "West Way" where students learn to be principled, caring, thinkers, communicators, and risk-takers. These are skills our students can carry with them beyond their time at West Goshen.
We encourage all families to spend time talking and reading with your students. Children's experiences and interactions in the early years are critical to their brain development and overall learning.
As we work together throughout the year, please stay in contact with your child's teacher and be aware of what is happening at West Goshen by using ParentSquare.
Principal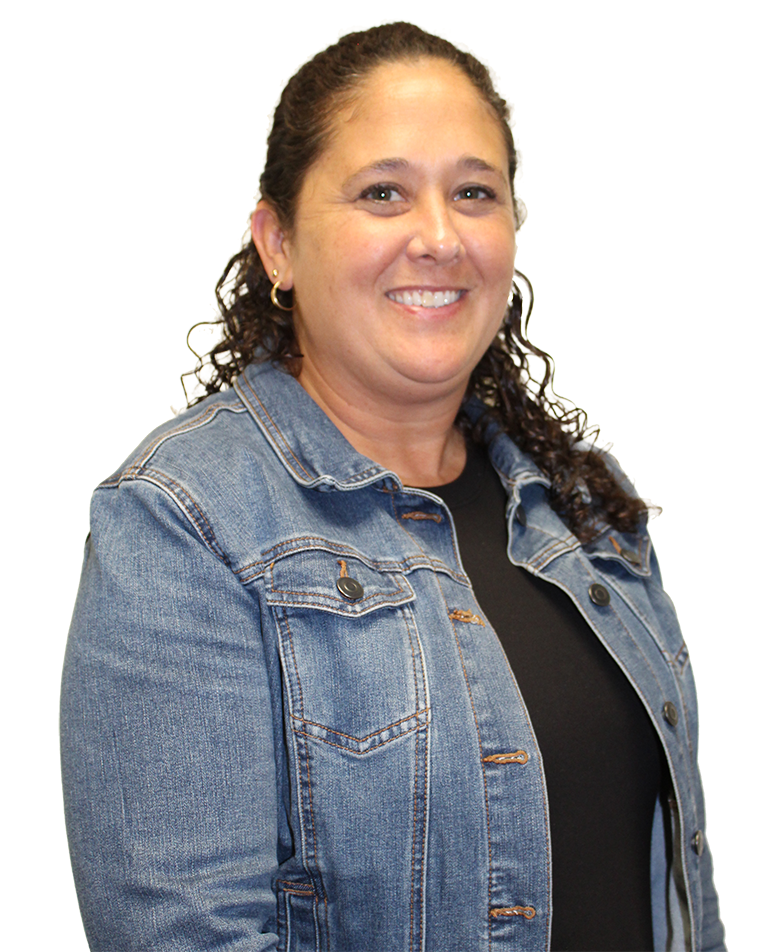 Welcome to West Goshen Elementary School! I am honored to serve my fifth year as principal and spend my days with the excellent West Goshen staff, students, and families. I have been a part of the West Goshen family since 2002 when I was hired as a first-grade teacher. I quickly realized that West Goshen was a special place that truly cares about the academic and social success of ALL students. My highest priority as an educator is to provide an environment where both students and teachers can experience growth toward their highest potential.
West Goshen encourages students to "Be KIND, Be BRAVE, and Be YOU!"
Aimee Schade
West Goshen Principal
---
Counseling
The West Goshen School Counselor program runs Tier 1 classroom life skill lessons for all students, Tier 2: small groups and 1:1 services for students in need, and Tier 3 services to those at High Risk by connecting them with outside resources. The program supports all students to successfully transition to Goshen Intermediate School and into life-long learners, who go on to graduate career/college ready. West Goshen empowers students to be their best.
Parent Teacher Organization
Our PTO puts in a lot of time and energy to provide supplies, field trips, treats, and special events for teachers, students, and families. Most of their money comes from our annual fundraisers. They use this money to give each teacher a $50 classroom grant and buy many things including outdoor recess equipment and board games for indoor recess. They also purchased our soccer goals.  Some special events they organize are Popcorn days, Bingo Night, Family Fun Dance, and the End-of-the-year picnic. The PTO is always looking for volunteers to help in various ways. Please consider attending a meeting and giving a little of your time to support our students.
Student Life
ALL PRO DADs– This program for West Goshen is funded by DJ Construction. This is an opportunity for dads to spend quality time with their children for breakfast or dinner once a semester to strengthen their relationship.
ATHLETICS – West Goshen 3rd and 4th-grade students are invited to participate in elementary soccer in the fall, basketball in the winter, and track in the spring.  For more information on these programs, you can visit the Goshen Junior RedHawks
BOOK FAIR – A book fair is held every year in the fall during Parent-Teacher conferences to raise money to promote reading and STEM activities in the library. In the spring, we offer a "Buy 1, Get 1 Free" bookfair. The purpose of this is to make books affordable for all students.
CLUBS – Model Elementary has several different clubs for students to participate in during the year year. Clubs include chess and Happy Day Club.
FAMILY NIGHTS – There are opportunities throughout the year for families to come together and participate in reading and math nights.
FUNDRAISERS – Each March, West Goshen Elementary participates in the "Major Saver" card fundraiser to raise money for the Goshen Community Schools Foundation. All profits go directly to the Foundation and are put back into Goshen Schools.
MUFFINS WITH MOM – This event takes place in February and is a special time for students to enjoy breakfast with their mom or another special female role model.
STUDENT LEADERSHIP –  4th-graders at West Goshen can apply to be a part of the leadership team. These students are role models for all students and through their actions show how to be principled, caring, risk-takers, communicators, and thinkers. They go through training each month to help with various jobs including morning announcements, recycling, student greeters, and new student helpers. This is something that students have to earn based on their ability to be a positive member of the West Goshen team.
RED RIBBON WEEK – This is a national program that allows schools and communities to unite and take a visible stand against drugs.  We participate during this week (normally in October) every year to show West Goshen's commitment to a drug-free lifestyle.
FOOD PANTRY – West Goshen has a fully stocked food pantry and is always willing to help out families in the community that are in need. Please contact the school for assistance.
---
School Performance Report