Prairie View Elementary School
Welcome
Prairie View Elementary is one of the larger neighborhood elementary schools in Goshen serving grades K-4. Our mission is to create a safe, positive, and student-centered learning environment where all students are successful. Prairie View has an unwavering commitment to the academic achievement and personal growth of all students. We aspire to reach every student by empowering and inspiring them through a rigorous integrated curriculum, collaboration, and reflection.
Vision – Prairie View empowers and prepares all students to thrive in an ever-changing world.
Mission  – At Prairie View, we work together with family and community members to provide a safe learning environment that fosters academic excellence.
Academic Focus
Prairie View is focused on maximizing student achievement, developing high-functioning teams, and building capacity in others. The Prairie View staff creates a safe, strong, and supportive learning environment that connects to our Hawk Habits, has high behavior and academic expectations, uses data to drive instruction, and develops opportunities for student ownership.
As a school, students and staff follow our Hawk Habits and practice them on a daily basis.  By following the Hawk Habits, students can earn Hawk Tickets and then earn chances to be in the Hawk Hall of Fame.
Hawk Habits
I am Safe
I am Kind
I am Responsible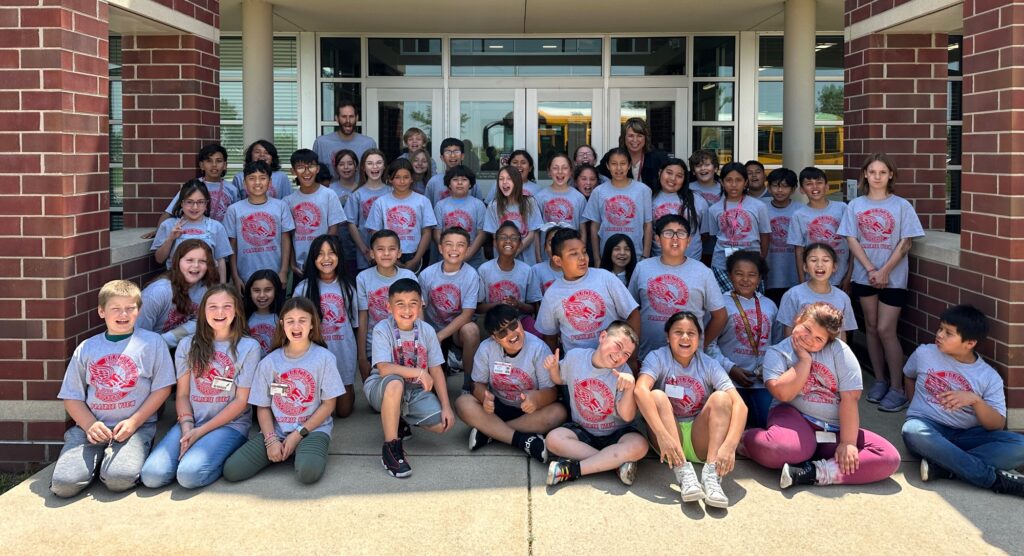 Principal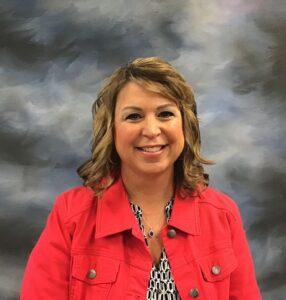 I am honored to be the principal at Prairie View Elementary. I believe that each student is unique and has the ability to learn in their own way with support from teachers and the school as a whole. The culture here is student-centered. We put students first!  Our staff believes all students can and will be successful. We do whatever it takes to help each and every child reach his/her full potential.
At Prairie View we follow the Hawk Habits – I am Safe, I am Kind, I am Responsible. We have created a culture where all students are safe in their daily actions, show kindness in their interactions with others, and practice responsibility. Our students understand that it is their responsibility to learn and grow. They have a commitment to learning and know that with hard work and dedication, they can achieve their goals.
Prairie View is dedicated to education and student achievement. Our teachers are committed to teaching high-quality lessons that are rigorous and differentiated. We believe in using data to make sound instructional decisions that allow us to meet individual student's needs. Our teachers collaborate with each other and are highly reflective educators.
We have put procedures and protocols in place to help teachers be successful with their lessons and for students to be successful in learning. I strongly believe in supporting our teachers as they build a learning environment for students. We have some of the best educators teaching our students at Prairie View.
The Prairie View community is extremely supportive of all we do. We appreciate the support and commitment they show us and could not do what we do without them. Thank you to the community and families for your support. We are only getting started. We have a lot more in store for the future at Prairie View Elementary School.
Sincerely,
Sonya Imus
Principal
---
Counseling
Prairie View School Counselor program runs Tier 1 classroom life skill lessons for all students, Tier 2: small groups and 1:1 services for students in need, and Tier 3 works with students of high risk and connects them with outside resources. The program supports all students to successfully transition to GIS and into life-long learners, who go on to graduate career/college-ready and contribute as positive citizens. All students have access to an equitable, data-driven, comprehensive school counseling program ensuring academic, career, and social/emotional development. The program also supports a student learning environment that empowers students and staff to become self-motivated, transformative learners and problem solvers.
Prairie View's school psychologist, Mr. Brent Beck, visits Prairie View one day a week. The psychologist is here as a consultant and as a resource for the teachers. She also tests students who have been identified as having academic problems or learning disabilities. The psychologist, the LRE teacher, and the classroom teacher are instrumental in setting up an individualized educational plan (IEP) for the affected students.
Student Support Programs
Strive – A classroom at Prairie View that supports students in grades K-4 with emotional disabilities.
Life Skills – A classroom at Prairie View that supports students in grades K-4 with moderate to profound intellectual disabilities.
Reach and STARS – A preschool program that supports students ages 3-5 with a variety of special needs.
Parent Teacher Organization
Contact information 
Sara Brady – President……    sbrady@goshenschools.org
Kelsey Weddle – Secretary
Cathy Cole – Treasurer…….    ccole@goshenschools.org
---
Student Life
Athletics – 3rd and 4th-grade students are invited to join the fall soccer team, the winter basketball team,  and the spring track team.
Glow and Grow  – a yearly Glow-in-the-dark" dance party and Grow into Reading" celebration.
Book Fair – Held every year during parent-teacher conferences to raise money for the school library and the purchases our students and family members earn the school additional free books. We also have one in the Spring.
Pizza with the Principal – Each quarter is "Pizza with the Principal", which is a time to celebrate students who missed 3.5 days of school or less. Students must have three or fewer tardies to participate.
Family Involvement – Throughout the year there are opportunities for family participation through our Family Night activities. These range from tech info, reading and math, cultural highlights, painting, and other events.
Prairie View's The Shirt! – A coordinated effort between PV and the PTO where a 4th-grade student designs "The Shirt".  The winner of the design is chosen by students and teachers.
Monthly Birthday Book Give-A-Way
Assemblies – Quarterly staff and students get together and work on school spirit.
Kindergarten Graduation – Each year we celebrate the kindergarten students as they graduate from kindergarten to grade 1. It is quite an achievement for these students as you look at how much they have grown as a student at PV.
4th Grade Celebration – We love to celebrate our 4th-grade students as they move on from PV to GIS.
Clubs – We have various clubs that students can participate in throughout the year. This includes – Run the Halls, Happy Day Club, and Chess Club.
Spirit Days – We have a few spirit days throughout the year. (Fancy Day, Crazy Hair Days, and more.)
Field Day – Every spring we have an all-school field day for students and staff.
Food Drive – Every year we have a food drive for our community. Classes with the most donations – their classroom teacher wears the "We Can" costume that day.  The kids love it!
Reading Night – "POP into READING" is an event with the goal of promoting a love of reading at home and at school. The Goshen Public Library attends and helps students sign up for library cards. Free books are given to each student and drawings for Kindles, reading chairs and blankets, etc. are also a part of the fun evening.
Red Ribbon Week – This is a national program https://www.redribbon.org/ that allows schools and communities to unite and take a visible stand against drugs.  We participate during this week (normally in October) every year to show Prairie View's personal commitment to a drug-free lifestyle.
Fundraisers

"Major Saver" card fundraiser raises money for the Goshen Community Schools Foundation. All profits go directly to the Foundation and are put back into Goshen Schools.
Chocolate Bar fundraiser supports our PTO.

Student Leadership – Our counselor creates leadership opportunities for students in grade 4. The leadership team helps with various school events like Reading Night, Heritage Night, and more.
Student Carnival – A fun event filled with games, raffles, bounce houses, and more.
---