Parkside Elementary School

Do the Right Thing and Treat People Right!
Parkside is one of six elementary schools in the Goshen Community School Corporation. The Parkside staff strives to identify and address the needs of all students, encourages family and community involvement, creates a positive learning environment, and continues to grow and develop professionally. The mission of Parkside is to create a positive atmosphere for learning. Encourage family and community involvement. Provide opportunities for professional growth and development. Recognize and address the needs of all students.
---
Academic Focus
We are a C.L.A.S.S. (Connecting Learning Assures Successful Students) school. The C.L.A.S.S. framework encompasses many aspects of the school including classroom environment, curriculum, procedures for behavior, and brain research. Training is based upon brain research including how the brain learns and develops in children and adults. Teachers and staff are trained in making connections with students in academics as well as social and emotional learning. We strive to develop the whole child focusing on successes and connecting to lifelines. We believe that given the proper support and guidance, all people have the ability to be productive contributors to the world.
We focus on Language Arts and Math, Leadership academy, and being proactive while working with students.
---
Principal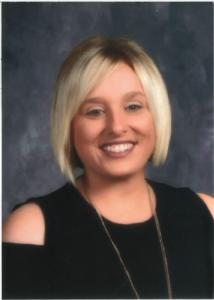 Welcome to Parkside Elementary!
Our team of educators and support staff are committed to providing each student with the highest quality education! In order to support the unique learning needs of each student, our teachers participate in weekly professional development led by our instructional coaches. During this time, teachers analyze student work, develop next instructional steps, and receive continued support in meeting the needs of each learner. Our students regularly reflect on their learning, set goals, and celebrate their growth! One of our favorite ways to celebrate student growth and achievement is through daily shout-outs on the announcements and earning Golden Tickets connected to our school lifelines.
Our PTO, along with our Parent Liaison, coordinates monthly events for students and parents outside of the school day! Families can participate in a wide variety of events including our yearly ice cream social, skate night, and school dance. Our school community is vibrant because of the support our students receive!
Please reach out if you have any questions – we are happy to assist you!
Julea Ciesielski, Principal
---
Counseling
All Parkside students have access to an equitable, data-driven, comprehensive school counseling program ensuring academic, career, and social/ emotional development.  Simply stated, our school counseling program supports a student learning environment that empowers students and staff to be self-motivated, transformative leaders!  In order to support this vision, Mrs. Suzanne Mahaja, our school counselor, supports all Parkside students through Tier 1 classroom life skill lessons.  Additionally, she regularly supports Tier 2 needs through both small group and/ or 1:1 support services.  The Parkside Office Staff regularly collaborates with a plethora of Goshen/ Elkhart County resources in order to support students/ families with Tier 3 needs.  Our ultimate school goal is to develop life-long learners who are prepared for post-secondary opportunities (college and/ or career-ready) and can positively contribute to our world.
---
Student Life
SCHOOL COMMUNITY ACTIVITIES – The PTO and Parkside Staff partner together to provide monthly family activities – these are referred to as "Parkside Presents".  The monthly activities encourage students and their families to be involved in the school community!  Some of our favorites include the Ice Cream Social, Roller Skate Night, School Dance, Music Programs, and Color Run.
CLUBS – Clubs – Students have opportunities to participate in various clubs offered throughout the school year. These include Chess Club, Running Club, 4-H, as well as the Elementary Soccer and Track team.
FUNDRAISERS – Our school librarian, Mrs. Michelle Richer, hosts a Scholastic Book Fair twice each year.  Students and families are able to purchase new books and fun reading accessories (pointers, bookmarks, and reading flashlights!)  The funds earned through the book fair are used to purchase new materials for the school library.  The PTO also hosts regular fundraisers to support students.  One of our most famous fundraisers is our Annual Rose Sale.  The profit from this 75-year tradition is donated to the school in order to purchase new recess equipment, fund grade-level field trips, and purchase classroom 'wish list' supplies.  The PTO also supports the school through their annual Read-A-Thon fundraiser and end-of-year Penny War!
SPIRIT DAYS – We love to celebrate!  Throughout the school year, we have extra special dress-up days and school spirit weeks!  A longstanding tradition is our celebration of March Madness.  Each week is a different theme – Rock Stars, Favorite Story Character, Color Days – the list is endless.  These special days bring lots of extra smiles into the building!
STUDENT LEADERSHIP – We believe all students are leaders!  All Parkside staff members support students in developing strong leadership skills by building relationships with each student.  We focus on the C.L.A.S.S. Lifelines to define, develop, and teach others what strong relationships, communication, and leadership look like in action.  Our Student Ambassador Program serves as the foundation of our student-driven culture.  Each classroom has at least two student ambassadors who serve as student coaches throughout the school year.  Our Ambassadors lead all-school Huddles (assemblies) where they teach our lifelines.  Each year, our student ambassadors highlight the "morning meet and greet" as one of their favorite memories.  Each Ambassador is responsible for walking their partner class to their homeroom, greeting them at the door with a fist bump or high-five, and wishing one another a great day of learning!  Student leadership opportunities also include the announcement team and recycling crew.
---
Parent Teacher Organization
Parkside is a true neighborhood school and we have the support of parents and teachers who work together to make the best community for our school.
CONTACT INFORMATION
Nicole Boyd Lehman – Chairperson
ParksidePTO574@gmail.com
ACTIVITIES
Monthly activities for Parkside families are sponsored by the school admin with support from the PTO and some are sponsored by the PTO.
The school year starts with an ice cream social on the playground for Parkside families. They host an all-school dance in January and a Roller skating night as well. The PTO supports the school administration on Generosity Day, the Christmas program, and the end-of-the-year picnic.
Throughout the year they offer teachers support by funding field trips, with birthday cards & presents, and bringing in snacks & special treats.
MEETINGS
Second Tuesday of every month at 6:30 PM in the school cafeteria.
PARENTS INVOLVEMENT
Parents can be involved at whatever level they like. From being grade representatives at PTO meetings to volunteering during fundraisers, bringing in food for Teacher Appreciation Week, or popping popcorn for Parkside's "Popcorn Fridays".
FUNDRAISERS
Parkside's biggest fundraiser is the PTO Annual Rose Sale. The rose sale was started in 1929 and it's still a wonderful way for the larger Parkside neighborhood to help support our students and school. We also hold a t-shirt sale.
School Performance Report