Goshen Intermediate School

Mission: Cultivating community to develop confident learners through meaningful experiences.
Vision: Developing students who are adaptable and equipped to face challenges so they can positively impact our community. 
We are the melting pot of GCS as all of our elementary schools converge into one school for the first time. We will have different ideas and cultures coming together to continue to grow and learn as we create a passion for learning and thinking.
GIS is the gateway for all that GCS has to offer for all students from our fine arts programs to athletic opportunities. We look forward to helping our students grow and learn!
GIS will be where 6 will become 1. All six of our diverse elementary schools will converge into one building for the first time. Our students will have the opportunity to grow academically in academic subject areas as well as in Art, General Music, PE, and STEM (Science, Technology, Engineering, Math). Students will have a variety of athletic opportunities as 5th and 6th graders will be able to participate in intramural and competitive sports.
Our teachers will meet the needs of all students through our district curriculum utilizing resources and materials to keep students engaged and excited about learning. They will use projects, cooperative learning, hands-on activities, and a host of other strategies to challenge students to critically think and apply their knowledge in their everyday lives.
At GIS, we will inspire students to grow in their learning, engage them in learning that will challenge their thinking, and empower them to be active lifelong learners.
---
Academic Focus
We use several curricular resources at GIS that challenge all students every day. We use our curricular resources for ELA to help our students make connections from the texts they read to their own lives as well as help them apply different writing strategies and styles for a variety of audiences. Our math resources help build on a student's prior knowledge and scaffold new learning as they develop their math skills in algebraic thinking, number sense, and computation. Our science and social studies resources help broaden their knowledge and understanding of the content and help make connections to the world around them and the impact those connections may have on our society as a whole.
GIS offers students the opportunity to be a part of our High Ability (HA) programming. Students in our HA program have the opportunity to learn at a different pace and be challenged in a different way. 
GIS is a Dual Language Immersion school. We provide students the opportunity to finish the journey toward bilingualism, bi-literacy, and bi-culturalism, in English and Spanish that they began at Waterford Elementary School. Students will learn in Spanish for math and science and will learn in English for reading and social studies. 
All of our academic programming focuses on helping students grow in their knowledge and skills and prepares them for what's to come as they continue their academic careers. 
Principal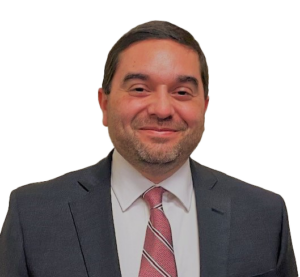 I am privileged to be able to serve as the principal for GIS! I have been in education for over 25 years and have been the principal at GIS for 3 years. I have had the opportunity to work in several districts, and I can honestly say that Goshen bar none has the best educators working to ensure the students at GIS are successful academically, and socially, and prepared to face all challenges. 
At the intermediate school, we have the distinct opportunity to bring all of our Goshen students together as Redhawks for the first time. As a school community, we challenge our students every day to represent themselves, their families, and their school by applying our Redhawk Ready Values of Respect, Responsibility, Trust, and Safety wherever they go. We believe that if we can develop these core values not only will these values strengthen their character, but also become life-long values they can apply no matter where they are.
Our students are challenged daily academically to continue to grow and learn through the use of our curricular resources, project-based learning, and cooperative learning opportunities. Teachers make data-driven decisions as they determine how best to meet the needs of every student. Through our weekly professional development opportunities, teachers learn new ways to engage our students in all content areas, share ideas and strategies with each other, use student work and assessments to drive their planning and collaborate with other teachers on best practices that impact student learning.
Parents, thank you for coming alongside GIS and partnering with us for your child's educational journey. We couldn't do this without you. We have an amazing GIS PTO if you feel like there is something more you would like to do to assist in helping grow our students at GIS. 
When students leave GIS, we want them to be confident learners, and I believe with parents, teachers, and administrators working together, we can make that happen. Thank you for helping us grow your students!
Moises Trejo, Principal 
---
Student Life
Students have the opportunity to get involved in various activities while at GIS. Here are just some of the ways they can do this:
Intramurals (5th/6th grade)- Students have the opportunity to get involved in our intramural sports offerings at GIS that include: track and field, basketball, volleyball, soccer, and cheer. 
Competitive team sports (6th grade only) – These sports are at the junior high and only for 6th-grade students: cross country, wrestling, swimming, and golf.
Student leadership – Students on our leadership team are a part of various activities throughout the school year such as being guides for new students, helping at whole school events, doing announcements, and several different fundraisers. Students interested in becoming a student leader will need to go through our application process for consideration.
Book Fair – We will hold a book fair twice a year (once in the fall and once in the spring) to help get books into student's hands. Please consider supporting our school through your purchase of items at the book fair.
Spirit days and weeks – We will have different spirit days and weeks throughout the year to support different initiatives like dress-up days or hat days.
Field day – we like to end the year with a friendly competition among our different classes in various activities. Students don't want to miss this special day that happens at the end of May.
Band, Orchestra, and Choir – Students have the opportunity to jump into our amazing music program when they arrive at GIS. For 5th graders, orchestra is the first opportunity they have to get into a music program for Goshen schools. As 6th graders, students can continue in the orchestra, but they also have the ability to join our choir and band programs. This is a great way to get involved and become a part of some of our most successful programs for GCS.