Chamberlain Elementary School
Chamberlain Elementary is a small neighborhood school serving grades K-4 that prides itself on building positive student relationships and developing lifelong learning skills. We strive to grow students that achieve more than they think possible and become active contributors to building a better world.  We believe that when students and teachers are engaged in work that is challenging, adventurous, and meaningful, learning and achievement flourish.
---
Academic Focus
Chamberlain Elementary School is a K-4 public Title I school serving approximately 300 students. Students are taught by highly qualified certified instructional staff members with a mix of veterans and younger teachers. Most instructional staff members have been trained in literacy, math, and best practice in teaching English Language Learners.
Chamberlain's socioeconomically and ethnically diverse student population is a wonderful microcosm of the world. We believe that neither socioeconomic nor ethnicity will determine the educational excellence of a child. To that end, the staff is well trained in "best practices" and the most effective ways to reach academic and character excellence. At Chamberlain, we identify, build upon, and publicly recognize the strengths of every student. Each child is treated as an individual with his or her own signature and as an important teammate in the larger school community.
Chamberlain has a 5 year reading initiative goal to ensure that every student is able to read on grade level by the time they leave 4th grade. We want to open doors of opportunity for students and the best way to make that happen is to ensure they are reading. To help us with this journey, please encourage your student to read every night. We will be sending home frequent parent letters letting you know where your student is, and what they need to work on. Our teachers and students track and monitor their progress throughout the year. This allows them to set goals and monitor their performance.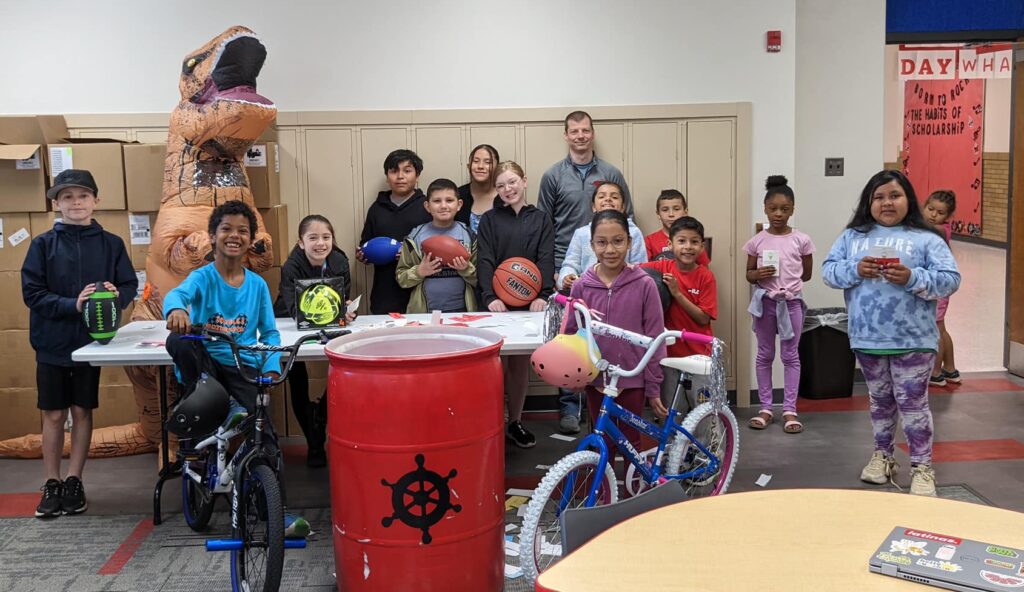 Principal
It is my pleasure to serve as the Chamberlain principal! This is the beginning of my third year in this position and the most exciting yet. This year brings us new challenges and exciting opportunities. We would like to officially welcome the Goshen Community School's High Ability program to Chamberlain! We are excited to further develop these students' skills and want to welcome them to our Crew. Chamberlain is a great place for all students to grow and develop their skills! The Chamberlain staff strongly believes that the utilization of data to make instructional decisions and respond to specific needs will lead to increased student success. Every student is exposed to grade-level instruction to ensure that they are at the level needed to succeed. We have developed procedures and protocols to intervene when students need support and strive to meet the needs of Every Kid, Every Day, Whatever it takes. Here at Chamberlain we also believe that it is important to grow and develop active and responsible citizens. We teach our students how to make a promise to each other and encourage them to keep themselves and others accountable for their promises. We utilize the Habits of Scholarship to develop these skills and create positive relationships with others. The Habits of Scholarship are Integrity, Compassion, Courage, Craftsmanship, and Grit. Each month we focus on one of these Habits of Scholarship and encourage students to set and monitor goals for themselves. This has led to a family environment that will do whatever it takes, every day, to help students succeed.
I want to thank all members of our Crew and community for the continued support of our students. Our families are critical to the work we do and we hope to see you at one of our family events in the near future.
Sincerely,
Todd Williams
Principal of Chamberlain Elementary
---
Counseling
The Chamberlain School Counselor program runs Tier 1 classroom life skill lessons for all students, Tier 2: small groups and 1:1 services for students in need, and Tier 3 services to those at High Risk by connecting them with outside resources. The program supports all students to successfully transition to Goshen Intermediate School and into life-long learners, who go on to graduate career/college ready and contribute as positive citizens by supporting and developing the Chamberlain Habits of Scholarship.
The Chamberlain family is known as a "Crew" who focuses on developing academic achievement using our 5 Habits of Scholarship.
Integrity
Compassion
Craftsmanship
Courage
Grit
High Ability Self-Contained Classroom
The High Ability Self-Contained classroom for 3rd and 4th-grade students is located at Chamberlain.  Students who have been identified in Language Arts and Math are invited to join this class. For more information on the High Ability program click

---
Student Life
Athletics – 3rd and 4th-grade students are invited to join the soccer team in the fall and basketball in the winter and track during the spring.
Book Fair – Held every year during Parent Teacher conferences in an effort to raise money for the School library and the purchases our students and family members earn the school additional free books. By purchasing books at the Chamberlain book fair you are actively supporting all of the students and families. We always encourage our students to have additional books in their hands.
Family Involvement – Throughout the year there are opportunities for family participation through our Family Night activities. These range from tech info, reading and math, cultural highlights, painting, and other events.
Student Leadership – 3rd and 4th-grade students are able to help support and participate in leadership activities throughout the year. We have an incredibly successful and active recycling team, as well as, opportunities to participate in leading school tours during Kindergarten Blast Off and the High Ability informational night.
Parent Teacher Crew
Chamberlain has a very active Parent Teacher Crew (PTC) that works to support teachers in the classroom as well as students. The PTC takes a very active role in supporting our teachers and students throughout the year. They have actively raised funds to help cover the cost of teacher and student supplies, formed and found partnerships within the community to update the playground and carry out many student activities that engage and support our students. Tami Mishler is currently the president of the PTC and we are actively looking for new parents to join and volunteer.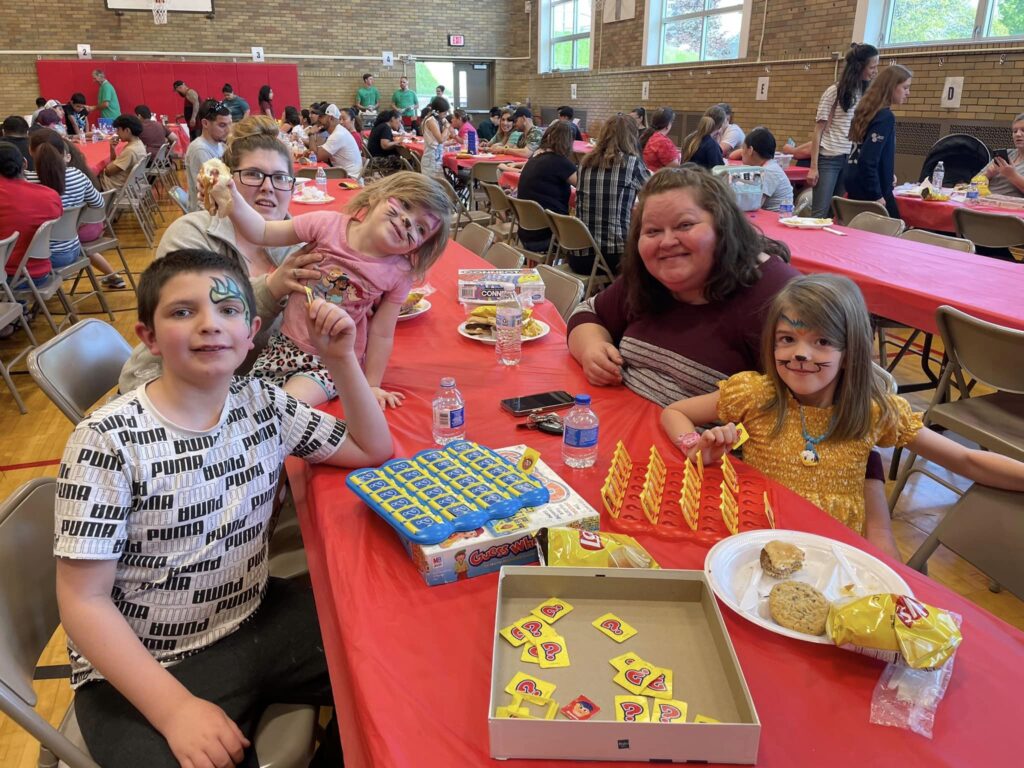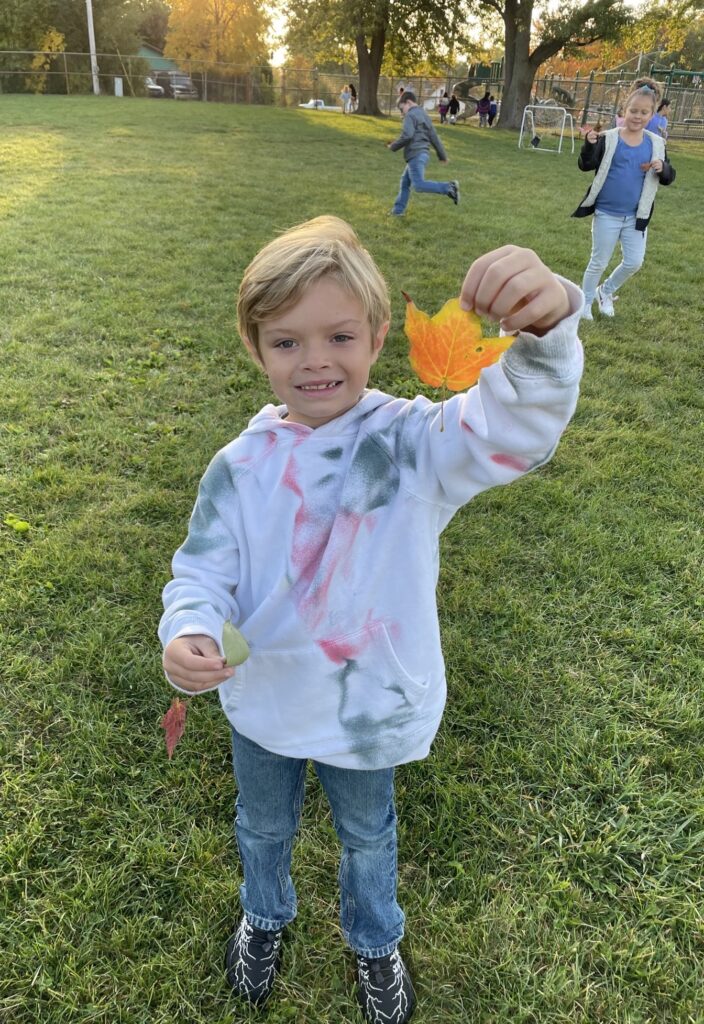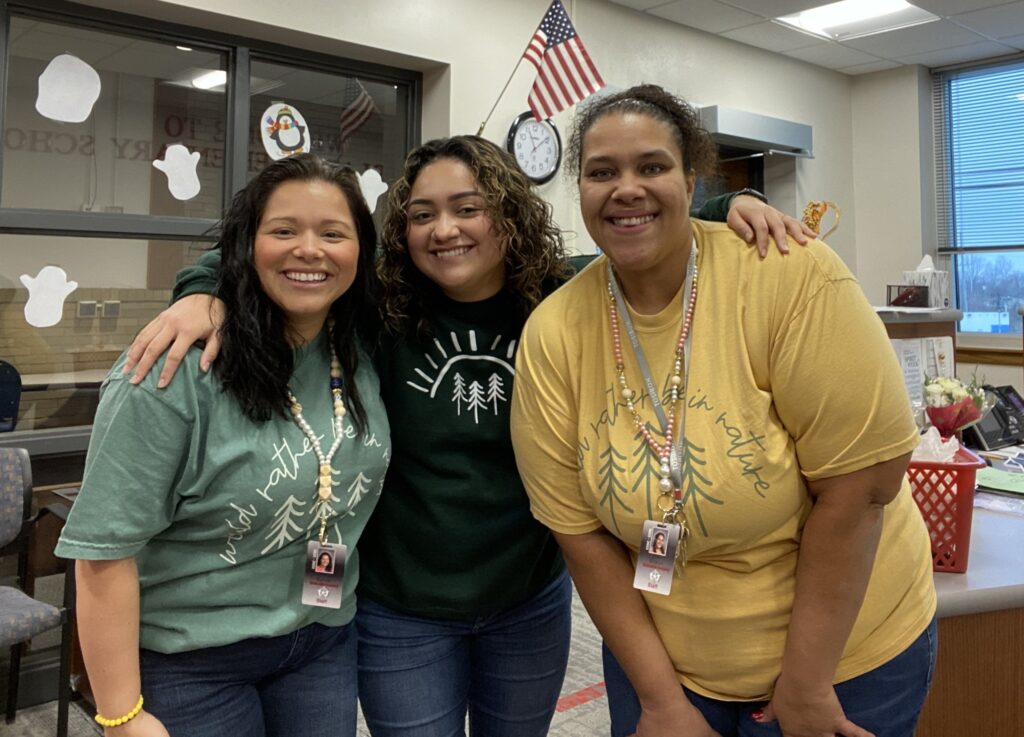 ---
School Performance Report