After her second year of teaching French at GMS and GHS, current GHS French teacher Dru Mack started to look for possible places to for her students to visit. She was looking for a city where her students could learn more about French culture and practice their language skills. This past summer she invited her mother, Teresa Mack-a Media Specialist at Waterford, to spend a week exploring Montreal with her.
Dru's overall impression of their trip: "This would be a wonderful city for students to experience a culture heavily influenced by both the French and the English, and practice the language. We were there for about a week, walking and exploring for hours, and we still have only scratched the surface of what the city has to offer!"
Below are pictures from their trip, along with a description from Dru.
The pictures below are from le jardin botanique. You could explore these gardens for hours! My favorite spot on the whole trip.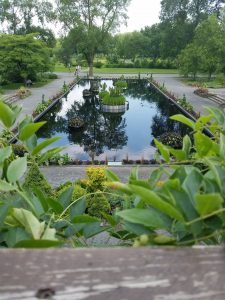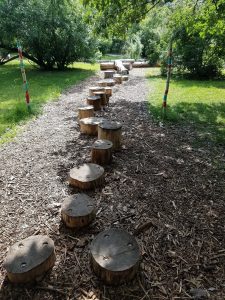 Below is a picture of a cafe where we stopped and had lunch. Strong Parisian atmosphere, where the menu and ordering is all done in French. The food picture is of a traditional quebecois dish called poutine – fries with gravy and cheese. A must try when in the city!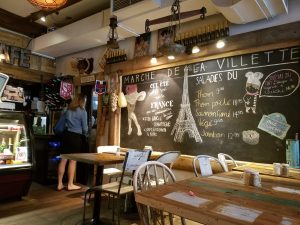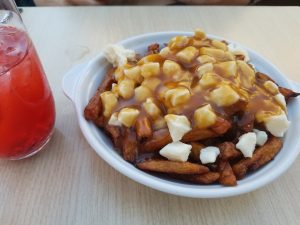 Below is a picture of le stade olympique which was built when Montreal hosted the 1976 summer Olympic games. Parts of the stadium have been turned into museums, including the biosphere and the planetarium.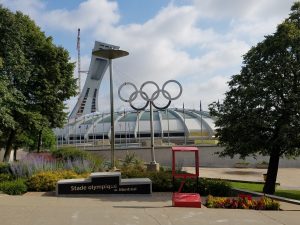 Below is simply a cool street sign that caught my eye.
This picture is from inside the Notre Dame basilica, with Gorgeous Gothic architecture.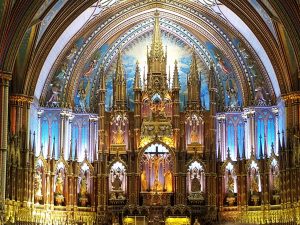 Pictured below is the Saint Lawrence river and the Montreal skyline.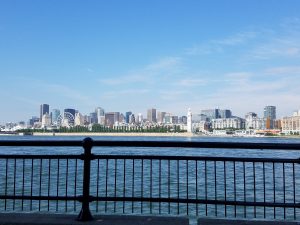 Below, a typical street in old Montreal, which is where we stayed and is close to the river.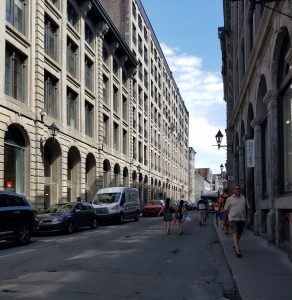 Thank you Dru, for showing GCS highlights of beautiful Montreal, and also for looking for new ways to provide educational opportunities for your students!
Montreal Quick facts
Montréal is the largest city in Canada's Québec province. It's set on an island in the Saint Lawrence River and named after Mt. Royal, the triple-peaked hill at its heart. Its boroughs, many of which were once independent cities, include neighborhoods ranging from cobble-stoned, French colonial Vieux-Montréal – with the Gothic Revival Notre-Dame Basilica at its center – to bohemian Plateau.
Population:

1.741 million (2014)

Founded:

May 17, 1642