Mission:
Inspiring Innovation…Empowering Potential…Enriching our World
Vision:
Goshen Community Schools – Indiana's premier global school district of choice
Values:
Relationships Matter: GCS believes in providing a caring and safe environment, physically and emotionally, for all members of the GCS learning community.
Student-Focused Decisions: We believe all students are able to learn, and as such, we offer challenging and relevant individualized instruction and experiences for each student.
Depth and Breadth of Opportunities: Because we know that students learn in different ways and in different timeframes, we offer a very wide variety of learning experiences, using a variety of learning modalities, such as project-based learning, experiential learning, and real-world learning.
Excellence in Teaching: GCS believes in providing and developing high-quality teaching and effective instruction.
World Class: We value the richness of our diverse student body and community. As a global community, we strive for cultural understanding.
Data-Driven: GCS uses data to continuously monitor every student's progress. Data informs decisions.
Joy in our Work: GCS strives to celebrate our community by honoring traditions, achievements, and each other.
Entire Community: We value the entire community and strive to involve everyone in the education of our youth. We welcome and encourage parents to be actively involved in the academic and social lives of their children. We are accountable to our community and believe all students and adults should have a voice.
Committed to Every Student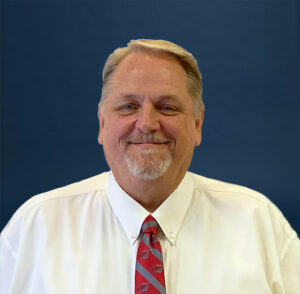 Upon my first visit to Goshen, I recognized that the Goshen school corporation was an exceptional place for students, parents, and staff. I look forward to many years of working with GCS staff, students, parents, local businesses, government leaders, and other educators in our community to move Goshen Schools from the very good school system it is to a great school system, meeting the needs of every student. My goal for Goshen Community Schools is simply for every student to thrive and succeed.
You will hear more about my specific plans for our schools if you follow the updates on ParentSquare, our school websites, and our social media. If you ever have concerns about anything as your student progresses through our schools, I invite you to contact our Administration Center at 574-533-8631.
Sincerely,
Dr. Steven Hope, PhD
Superintendent
Goshen Community Schools